Easy Protein Meals for Dinner
We've all heard Ronnie Coleman's timeless phrase 'E'rry body wanna be a bodybuilder, but ain't nobody want to move this heavy ass weight.'
It's as classic as it as grammatically incorrect, but did you know the truth to these heart-warming sentiments extends far from just the confines of the gym?
It's in our kitchens too. Your kitchen to be precise – and what you've been making in it.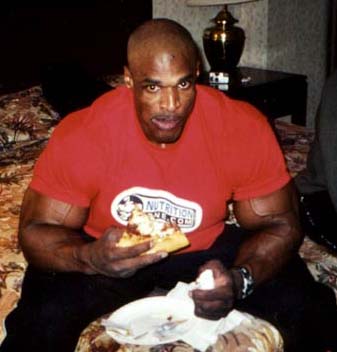 Ain't nobody want to move weight? More like, ain't nobody want to cook food.
Convenience is the issue – quickly becoming the defining attribute of human culture, namely in fancy for fast-foods and restaurants convenience is the cause of improper nutrition and snail-paced gains. Usually with astounding amounts of fats and carbs with dwindling portion of poverty protein.
But don't worry. We have you covered.
In response to this uprising of the chancy cheap eats, FitChief.com has prepared a multitude of dishes to replenish protein and reclaim lost gains.
We are going to steer that convenience into something productive instead of destructive with are brief collection of life changing recipes.
Just finished at the gym? This is your recovery fuel. Each bite packed with pure protein to push your body to grow to the next level.
So pre-heat the oven and we'll begin:
1. Black Protein Pepper Chicken
This is some serious shit straight from South Asia. Pouring with protein and full of flavor. The leading ingredient of black pepper isn't just cheap, it's damned delicious, and has also been shown to help with the absorption of other nutrients.
The tools: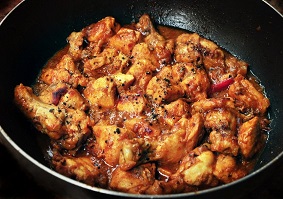 The ingredients:
Cubed chicken breast [1lbs]
1 red pepper, seeded and stripped
Ground Black Pepper [1 Teaspoon]
Ginger Root, peeled and finely chopped [~1 inch]
Cloves of Garlic, peeled and minced [2]
Light Soy Sauce [3 Tablespoons]
White Vinegar [3 Tablespoons]
Olive oil [2 Tablespoons]
The instructions
Using half of the soy sauce and half of the vinegar, create a marinade for the chicken
Add the chicken to the bowl, refrigerate for 30 minutes.
Oil the pan on a medium to low setting.
Introduce the ginger and garlic for thirty seconds until the garlic cooked golden
Add the chicken for 3 minutes complete with marinade.
Add the rest of all ingredients
Should require approximately 10 minutes to cook through
And there you have it. Black Protein Pepper Chicken, from our mouths to your plate. It should give you more than one helping for tomorrow as well.
2. Leg Day Lamb Burger
When tackling something as mammoth as leg-day you need eat something that size as well.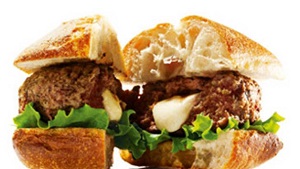 And I like my leg day meals how I like your mom: Meaty, easy to do and oozing with cheese.
This is a straight up protein dish. No frills. Just flavor and flesh to give your body that release from the burden its ground arms just endured.
If this dish was simpler, it would be you.
The tools:
The ingredients:
Ground lamb [1lb]
Smoked Mozzarella [0.25lb]
Salt and Pepper
The instructions:
Break mozzarella up into 4 pieces
Make lamb patties around each piece
Add salt and pepper to taste
Grill until firm should take just under 4 minutes for each side
Consume
3. Chorizo and Beans
This dish is a classic lazy man gainer dish. It's so lazy it doesn't even have a lifting-themed title.
All the right ingredients are there, but the effort isn't. This is the best way to guide that convenience seeking lifestyle, without the worry.
Your tools: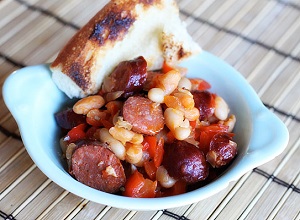 Your Ingredients:
Chorizo [0.5lbs]
Cannellini Beans [4 cups]
Chili Pepper
Your Instructions
Take that chorizo sausage and slice it up. Bury that motherfucker deep in your pot beneath all of the beans
Throw in the diced chili pepper, or whatever seasoning you prefer
Heat for 10 minutes on medium
Eat
That easy. This method is the ultimate method to encourage those gains, without the nutritional pain.
Easy Protein Meals for Dinner Conclusion
And there you have it. It really answers the age old imperative, 'Guess who's coming to dinner.' as know all know the only person 'coming' will be you – due to the deliciousness of these cheap and easy gain erupting eats.
OUR #1 TESTOSTERONE BOOSTER FOR BUILDING MUSCLE
Out of all the T-Boosters we've tried – TestoFuel is by far, the most effective for making serious gains.
It has clinically proven ingredients, generous dosages and refuses to hide any of them behind proprietary blends.
See our review right here!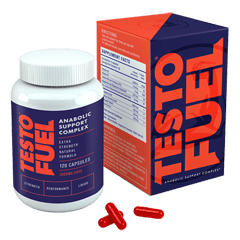 OUR #1 FAT BURNER FOR GETTING ABSOLUTELY SHREDDED