The Top 3 Best Fat Stripping Supplements for Men
Sculpted popping shoulders, a back that looks like a road map and a set of abs you could grate cheese on – Is there any better feeling than being totally shredded?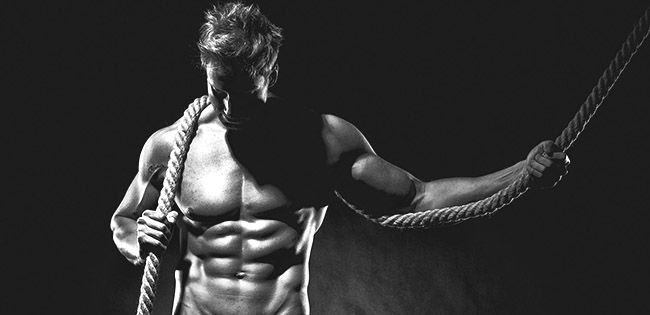 You're right – there isn't.
But sometimes getting that ripped rock-hard physique can be more hassle than it's worth. Especially if you want to stay looking that way year-round.
It's times like these that you need a fat burner.
Just adding a fat burner to your supplement stack can help your gains in the following ways:
Get you ripped and keep you there – Stay lean and mean year round
Hammer your workouts – More energy and gym motivation
Keep off body fat – Constantly burn more calories and crave less carbs
Fat Burners have really upped their game over the last couple of years – but only a few proven ones are kicking serious ass.
These top fat burners not only help you lose weight, they now cover other angles that tie in to the cutting lifestyle. Here are just some of the things fat burners do in the body:
Burn More Calories
Due to a process called Thermogenesis, a fat burner can make you burn more fat than you would on your own. This can be done a number of ways including promoting the hormone norepinephrine – the body's natural fat burner, or raising body core temperature.
Raised core temperature is an effective method for fat burning. To counteract the rising heat, the body must cool itself which burns more calories. This allows you to cut weight even while resting.
Increase Energy and Metabolism
One of the main things that sucks when cutting is a calorie deficit. Working out with less fuel has a negative effect on your sessions, especially if you want to maintain your lifts.
To help with this, fat burners usually have stimulants in them. This not only helps to boost energy levels in the gym, but also metabolism – this can allow you to pack on less weight with the food you eat and give you that extra edge to get lean.
Make you want to snack less
If you're constantly raiding the refrigerator for something to eat between meals, new fat burners have got you covered. It's more of a recent thing, but some fat burners now contain fibrous nutrients that expand in the stomach, making you feel more full.
This allows you to stick to your diet plan without worrying about cheating on it later in the day. Hunger is temporary, glory is eternal.
So what's the catch?
Nothing. As long as you're dieting hard and training even harder, the fat burners will do the rest.
Just don't slack off on your training, bro.
Naturally bigger guys will appreciate these supplements a lot more – they help speed up slow metabolisms, bringing out abs that seemed impossible through regular diet and exercise.
What makes them so effective?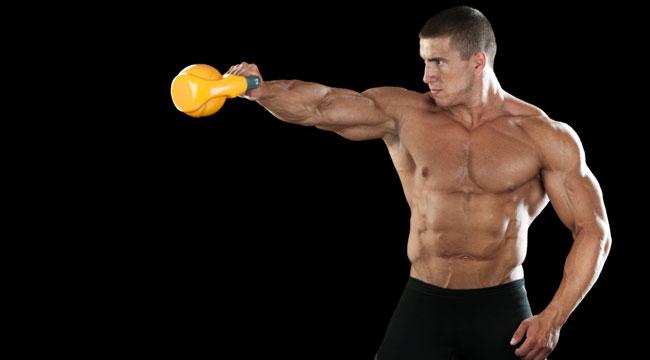 There are two main things that govern a fat burner's effectiveness:
Serving Directions
Ingredients
Mucho Servings
The best fat burners we've seen offer around 3-4 servings a day, and this isn't a coincidence.
By spacing out the dosage over the day, the processes that a fat burner employs in the body are kept at a constant. Single dose burners tend to give a strong effect for an hour or so, but then wear off, leaving fatiguing energy crashes – the last thing you want on a cut.
Multiple servings may have a less intense buzz, but far better results in the long run.
Proven Ingredients
Ingredients make or break a fat burner. So it's important that ones your supplement have been proven to work – and not just by the company advertising the product – you want independent clinical studies.
A quick scan around google could not only save you money, it could also save your physique.
Are they safe?
I can't speak for all Fat Burners, it really varies from one to another. Two ingredients in particular that have been shown to cause side effects are synephrine and yohimbine. However we will do an article covering all the main fat burning ingredients in the future.
The Top 3 Fat Stripping Supplements for Men
Factoring in ingredients, servings, personal experience and public opinion, we've managed to create a list of what are technically the best fat stripping supplements on the market.
After shortening the list down to three competing products, we each took a fat burner for 2 months to see who could lose the most weight.
1. Instant Knockout (Luas)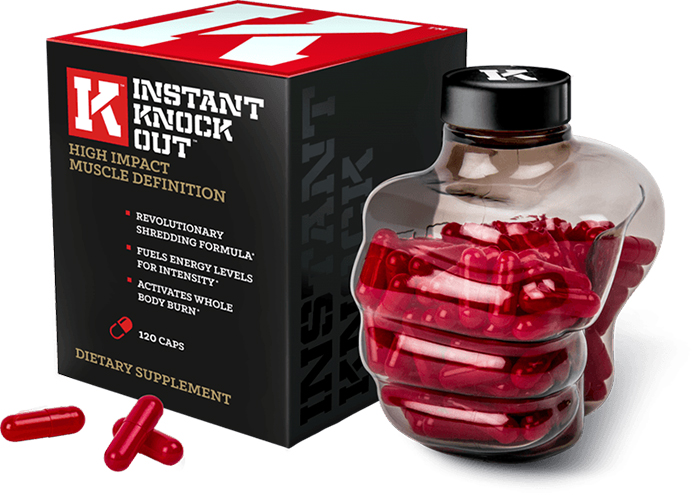 Price: $59.00
Gets you 'fighting fit' – Used for rapid weight loss by professional MMA fighters
Raw Energy – Train for longer than usual
Increased Metabolism – Pack on less weight from meals
Stop Cravings – Eat less of the bad stuff
Instant Knockout is a fat burner currently being used by professional fighters to cut weight quickly in preparation for a bout.
Recently, Diego Sanchez lost 45lbs using the fat burner during his recovery from a broken collar bone – as he wanted to return to the octagon at a different weight class.
This only took Diego a matter of months, and he has openly credited his transformation to the fat burner.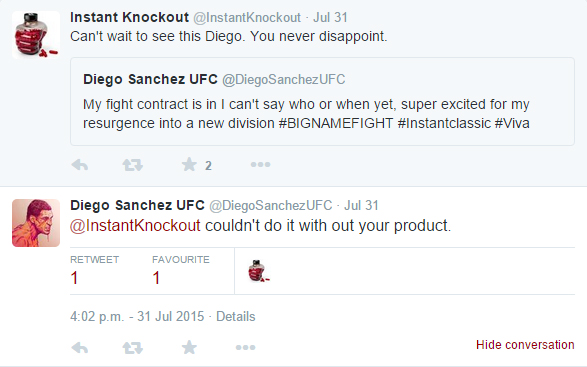 Here Diego explains the story in more detail, where he claims to have lost 25lbs in the first 5 weeks.
Best Ingredients
My Experience (Luas)
Instant Knockout definitely saw the best results. On it I experienced the most weight lossout of the three of us losing 18lbs in 2 months while still maintaining most of my muscle mass.
However, as I was overdue a cut, I was already motivated to get shredded. My diet was pretty solid, and the appetite suppressants in Instant Knockout stopped me wanting to eat more.
I was definitely aware of the thermogenesis in Instant Knockout, I was sweating more in the gym and the pounds felt like they were dropping off me.
In terms of serving, I was taking 1 capsule of Instant Knockout 4 times a day – which can be tricky to plan.
However, if you're going to do it I strongly recommend not taking it close to bed time. You will struggle to sleep.
If you take one as soon as you wake up and re-up every 3 hours you'll be covered for the day.
Where to buy
Instant Knockout can only be purchased from their website. However, they do offer fast international shipping from the USA and UK. They also offer deals on multi-box purchases, including a free bottle, shipping and a 90 day guarantee.
Website: www.InstantKnockout.com
2. Shred JYM (Isaac)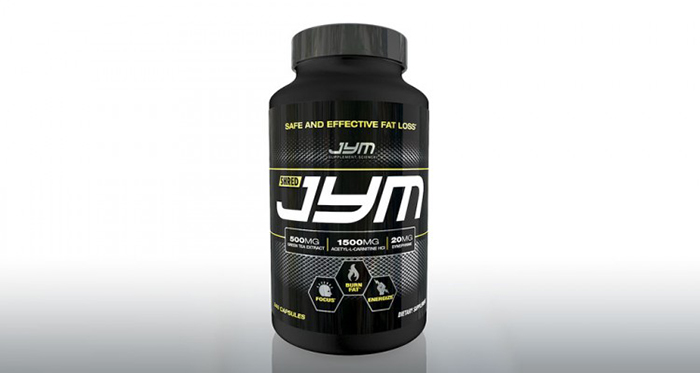 Price: $35.46
Helps Burn Fat
Increases Energy and Metabolism
Promotes Thermogenesis
Shred JYM is a fat burner created by bodybuilding legend JYM Stoppani. It contains no hidden ingredients and is reasonably priced on Bodybuilding.com. It contains all natural ingredients but did contain synephrine – however it was below 50mg a day.
Favorite Ingredients
Green Tea
Caffeine
Cayenne Pepper
My Experience (Isaac)
Alright, better than quite a few fat burners out there, but I don't think I got the best option. Although most of the ingredients were okay the capsule amount was a bit too intense.
I had to take 4 capsules "2 – 3 times a day" according to the directions, but which is it? I took 3 servings on gym days and 2 servings on off days, I thought that would keep it under control.
Also, the annoyance of swallowing 8 or 12 capsules a day started to piss me off, especially when I had to carry them all around with me.
All in all I lost 9lbs over 2 months on Shred JYM.
I definitely felt more energy and focus in the gym, however it was about the same kind of lift that I'd get from a Red Bull or a Monster – although this time it was without the sugar, which is always a plus.
I still found myself getting hungry between meals, but most of the time I managed to hold out with the thought of how ripped I was going to be.
Where to buy
Shred JYM (and all other JYM products) are only available from Bodybuilding.com, and depending on how many caps you take a day, it should last you around 20 – 30 days.
3. Ripped Freak (Jonny)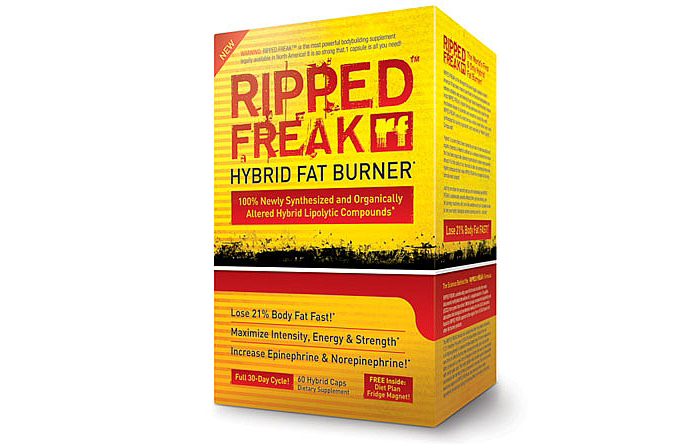 Price: $41.68
Supports fat burning hormones
Increases energy and power output
Boosts metabolism
PharmaFreak's Ripped Freak is another fat burner that we shortlisted because of it's ingredients. Although, not all of them are great – it's the closest we could get after Instant Knockout and Shred JYM.
Favorite Ingredients
Caffeine
Green Tea
Green Coffee Bean
Cayenne Pepper
My experience (Jonny)
Using Ripped Freak I felt a slight buzz, but nothing major. One thing I did feel though was sweat. There's 200mg of Cayenne Pepper per capsule, and if you're taking 1-2 a day, like I was, you are going to feel that heat.
If anything workouts felt harder due to the amount that I was sweating. This was a good sign of thermogenesis though, so I wasn't complaining.
My issue with Ripped Freak is that it's made up of proprietary blends, this stops us knowing how much of each ingredient is being used – and how effective it really is.
Also some of the ingredients they've used, like Raspberry Ketones, have been proven to be ineffective – which didn't help on my shredding journey.
Overall I lost 8lbs in 2 months – which isn't as good as the other guy's results, but it's still pretty effective at burning fat, although we were all hitting the gym pretty hard.
Where to buy
Ripped Freak can be purchased from multiple online and offline retailers. And a 60 cap bottle should last you over a month, it says you only need one a day but if you take that stuff early, you crash hard later on and need a pick-me-up.
Overall Conclusion
| | Instant Knockout | Shred JYM | Ripped Freak |
| --- | --- | --- | --- |
| Good Thermogenic? | YES | YES | YES |
| Suppresses Appetite? | YES | NO | NO |
| Energy and Metabolic Booster? | YES | YES | YES |
| Can see all ingredient values? | YES | YES | NO |
| Servings per day? | 4 | 3 | 1 – 2 |
| Side Effects? | NO | MAYBE | NO |
| Our Results (2 month period) | -18lbs | -9lbs | -8lbs |
Judging by the results we've all had, combined with heavy exercise and diet, these supplements really do help cut fat.
Some more than others as we've seen in supplements like Instant Knockout, but they definitely make a difference if you're looking to burn a few extra pounds.
Instant Knockout won out-right due to it's balanced ingredient profile of stimulants, thermogenics and appetite suppressants, all of which seemed to be working at full capacity due to their balanced ingredients and awesome results – we can definitely see why pro fighters use them… and why it costs $59.00 a bottle.
You can learn more about IKO here.
If you're serious about losing weight, and if you want to see results fast without taking any unnecessary risks, we suggest you invest in Instant Knockout. Keep on top of your diet, and on top of your training and the fat burner will do the rest.