When we first came across Instant Knockout in our top fat stripping supplements article, we were surprised at how much it stood out from other fat burners.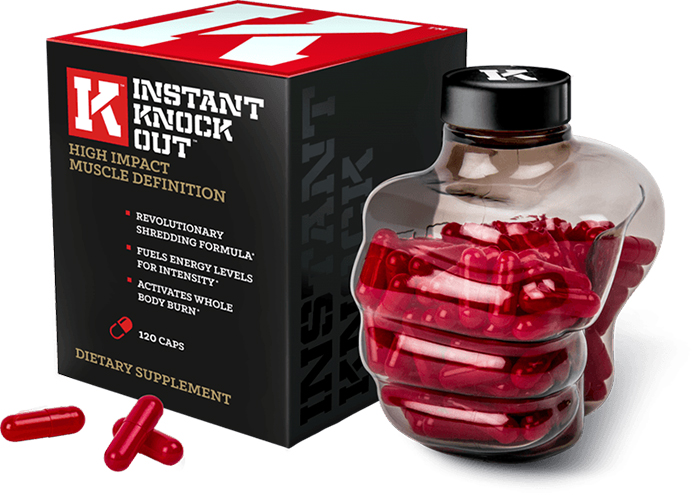 Unlike most of its competition Instant Knockout seems to cover every base when it comes to shredding pounds:
Accelerates fat loss – look leaner faster
More energy in the gym – boosted motivation and focus
Cut down calories – stop snacking and feel more full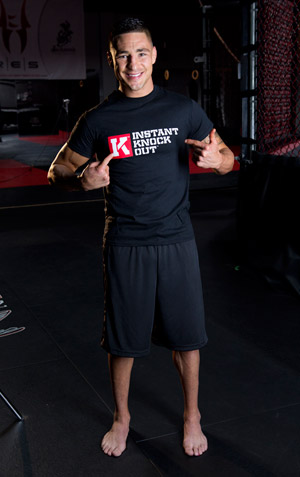 It's already got the seal of approval from Pro MMA fighters Diego Sanchez and John Dodson – both have talked in length about how the supplement has helped them trim down for a weight class.
As we mentioned in the other article, Diego managed to shred down from 190lbs to 145lbs in only a few months after he started combining the fat burner with his diet and training. You can see clips from his interview about his experience over here.
I also mentioned my personal results with Instant Knockout and how in just 2 months, I managed to lose 18lbs (8kg)!
It kept me motivated and kept me losing weight. But one of the main reasons we've put this second review together is become some of you guys emailed in asking why IKO was so effective, and how to get similar results.
In this review, we're going to run through the core ingredients of Instant Knockout and the reasons why it works so well.
Main Features
Instant Knockout is a very comprehensive fat burner, it covers every angle we're interested in:
Thermogenesis – Burns more calories in the body
Energy and Metabolism Booster – More energy and work off food faster
Appetite Suppression – Crave less food and stay on your diet
Totally Natural – No illegal substances, sports or otherwise
We expand more on these features over in the other article, this post will cover how the fat burner's components achieve these results.
What other people are saying about it
We've been looking around on forums and review sites for information on Instant Knockout and the findings have been pretty positive.
Then we went on the Instant Knockout page and some of the testimonials up there are pretty unbelievable.
Here are just a few that we've pulled out: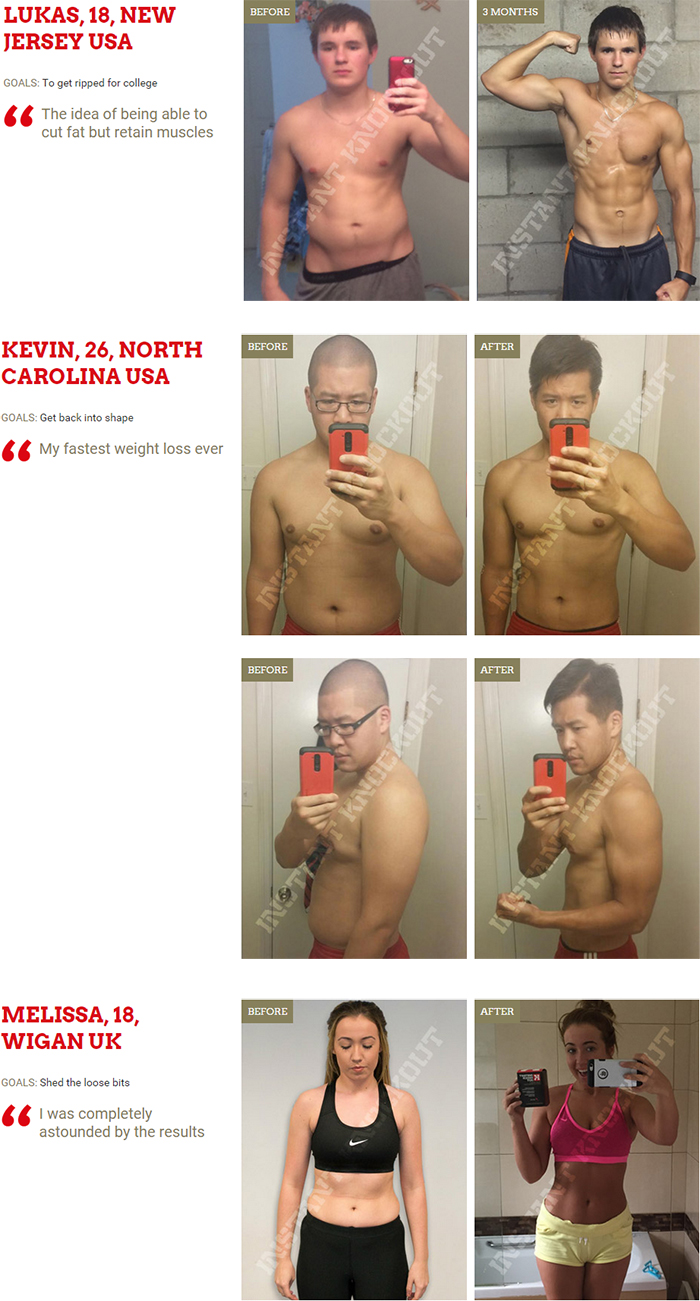 Each testimonial has it's own write-up of the user's experience, and there's a lot more of them on their website. You can see it all here: http://www.instantknockout.com/our-testimonials/
The Ingredients and how they work
One of the main things that impresses us about Instant Knockout is the number of independent studies that back up each ingredient.
Each of the nutrients that make up this fat burner has some kind of evidence to it which links it to the fat burning process.
Here are the top 5 that we were really blown away by:
Green Tea Extract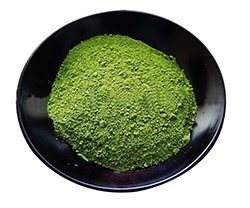 This is hands down one of the best things to happen to fat burners. First of all this is a caffeinated herb, so we're already getting a metabolism boost and an increase in energy levels but there's also a thermogenic element…
The catechins in green tea are great for promoting the body's supply of norepinephrine – the fat burning hormone. This gives you a thermogenic boost and cuts down fat quicker.
It's also been proven that 1 cup of green tea leads to an average of 5.7g of fat loss. (Study)
Caffeine Anhydrous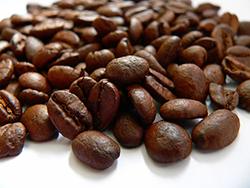 A stimulant we renown for it's ability to boost energy levels and speed up metabolism (study). Usually found in coffee and energy drinks, caffeine is known to promote wakefulness and reduce fatigue. This helps give you a boost when you're running on a low calorie diet.
Interestingly, caffeine has been seen to help with power output during a workout. Have a look at this study where sprinters were able to increase their results purely by taking the stimulant.
Green Coffee Bean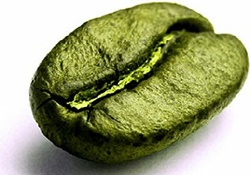 This nutrient is a dedicated thermogenic. These unroasted coffee beans may not be in the caffeinated form that we usually see them as, but they are still effective for weight loss.
It's everything to do with the bean's chlorogenic acid. This helps break down the glucose in the liver, without glucose the body must look elsewhere to source energy – which causes it to focus on fat cells. This in turn burns more calories.
This study shows the effect of green coffee bean with participants losing 5.4kg over the space of 12 weeks.
Cayenne Pepper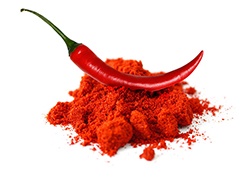 Another effective thermogenic. Cayenne Pepper makes all the difference and it couldn't help in a simpler way – heat.
The capsicum in cayenne raises the body's core tempreature through it's heat. To regulate the change, the body starts to expend more energy to cool itself – this burns more calories. (Study)
Glucomannan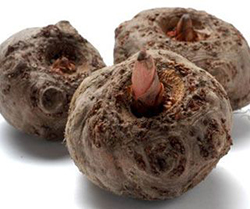 This is the base of Instant Knockout's appetite suppression. This fibrous root expands in the stomach upon ingestion, this makes the user feel more full and crave less food.
This study shows that over an 8 week period, purely supplementing glucommanan (with no changes to diet or exercise) can lower both body weight and cholesterol.
Other Ingredients
Although we don't have space here, a lot of the other ingredients in Instant Knockout also help massively when it comes to cutting body fat. You can read about them more over on the Instant Knockout ingredients page here: www.instantknockout.com/ingredients.
And this is what the full ingredient profile looks like:
| Serving Size: 4 Capsules – Servings per Container: 30 | Amount Per Serving | % Daily Amount |
| --- | --- | --- |
| Vitamin B6 (as pyridoxine HCI) | 5mg | 250 |
| Vitamin B12 (as cyanocobalamin) | 10mcg | 166 |
| Zinc (as zinc oxide) | 10mg | 150 |
| GTF Chromium (as picolinate) | 100mcg | 82 |
| Green Tea Extract (leaf) | 500mg | ** |
| Green Coffee Extract (bean) | 100mg | ** |
| Cayenne Powder (fruit) | 100mg | ** |
| Glucomannan (konjac root) | 1800mg | ** |
| Caffeine Anhydrous | 300mg | ** |
| Black Pepper Extract (standardized to 95% PE) | 10mg | ** |
Side Effects
The only side effect I noticed when taking Instant Knockout was the amount of caffeine in the servings, over the first few days I felt a solid 'rush' from the stimulant. It wasn't uncomfortable, but it was enough to be aware of.
However, by the end of the first week, I had adjusted. It was less intense, and an enjoyable tool to keep my workouts going for longer.
Weighing it up…
Pros
Very effective for weight loss – I lost 18lbs in 2 months (Read more here)

Used by professional fighters – Diego Sanchez and John Dodson
Potent Thermogenic – Constantly burn calories
Good for energy and metabolism – Keep you training and burning for longer
Appetite Suppressant – No need to snack
Proven Ingredient Profile – All ingredients vouched for by clinical testing
Cons
Hard to keep on top of – 4 doses throughout can be hard to time
Gelatin capsules – Vegetarians will have to pour out powder
Can only be bought from company website – www.instantknockout.com
Instant Knockout Review Conclusion
This fat burner is no doubt the best on the market. It ticks all the boxes in everything we look for in a fat burner, it has:
Proven Ingredients
A good number of daily servings
All areas of fat burning – Thermogenesis, Energy & Metabolism, Appetite Suppression
No proprietary blends (all ingredient values are visible)

It helped me lose a lot of weight, but the downside is that it can be pricey. 1 box of IKO will run you $59 – however, if you buy more than one you are offered various discounts. The three box deal in particular gives you an extra box for free and a 90-day guarantee. You can't really lose with it.
If you've got any other questions about IKO, send us a message on Facebook, we'll happily talk you through our experience.
Website: www.InstantKnockout.com