Vegan blames Furious Pete for his Cancer Returning!
YouTuber and habitual herbivore Vegan Gains has been causing controversy in this fitness industry this week after the news broke of competitive eater Furious Pete's cancer coming back.
While the rest of the fitness industry showed Pete compassion and support, Vegan Gains used this opportunity to blamed Pete's eating habits and general diet for his cancer's comeback… and he get's pretty personal.
This is the second video the YouTuber has done about Pete's cancer, with the first one being made when Pete was originally diagnosed.
What do you think? Is there any truth to what he's saying? Or is he literally just disrespecting a bro with cancer?
We personally support Furious Pete through this troubling time and wish him a healthy recovery.
OUR #1 TESTOSTERONE BOOSTER FOR BUILDING MUSCLE
Out of all the T-Boosters we've tried – TestoFuel is by far, the most effective for making serious gains.
It has clinically proven ingredients, generous dosages and refuses to hide any of them behind proprietary blends.
See our review right here!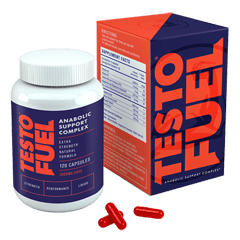 OUR #1 FAT BURNER FOR GETTING ABSOLUTELY SHREDDED