Diego Sanchez – The Next Featherweight Champion?
No matter which way you slice it, if you're a competitive athlete cutting 45lbs must be absolute hell – especially if it's over just a few months.
But somehow this is exactly what Diego Sanchez has managed to do. Within almost a blink of an eye, 'The Dream' has managed to cut from 190lbs to 145lbs in a matter of months – and he's in the mood to kick some serious ass.
Considering he was already in a position that required his body fat to be very low, it's incredibly impressive how he's managed to pull it off.
What's even more impressive is the opponent he's set up to fight this November – Ricardo 'The Bully' Lamas (15-4).
Not being one to jump in at the shallow end, Diego has blasted in to the featherweight division decided to run immediately with the big dogs. Ricardo Lamas is currently ranked #4 in the entire division, if Diego were to take him down it would instantly establish him as a serious competitor.
Why did Diego cut down to 145lbs?
It's a pretty good question. He's never competed in this weight category before, why now?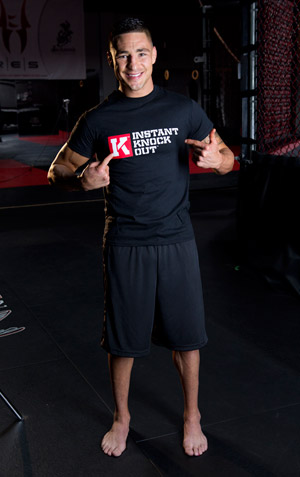 One of the main reasons could be after his collarbone injury took him out the game he had more time to think about his fighting career. Did he want to stay the same, or did he want to change things up weight-wise? If he wanted to do the latter, thanks to his recovery time was definitely on his side to make that happen.
In a recent interview Diego has said one of the main reasons he pursued a spot in the featherweight division was after seeing Conor McGregor do so well there.
McGregor (who is currently the interim champion of the division) cut around 30lbs to enter the featherweight division. After doing so, he found that his height and reach gave him a huge advantage when it came to fighting the smaller guys – which led to him dominating the entire division.
If we think back to Diego's fighting skills, and attitude in the ring (let's face it, the guys an animal) it seems very likely he may follow a similar path to McGregor, which could cause some serious fireworks – and maybe even putting Diego in the top spot.
How did Diego cut down to 145lbs?
Mainly because he's Diego f*cking Sanchez. Being injured for this long has almost certainly made him more driven and hungry to get back into the octagon and setting himself a goal – like aiming to be featherweight champion.
He's been hitting the Jackson-Wink MMA training camp pretty hard, and according to his twitter – he appears to be following an anti-estrogenic diet.
Another force helping Diego cut all the unnecessary pounds is his use of supplements.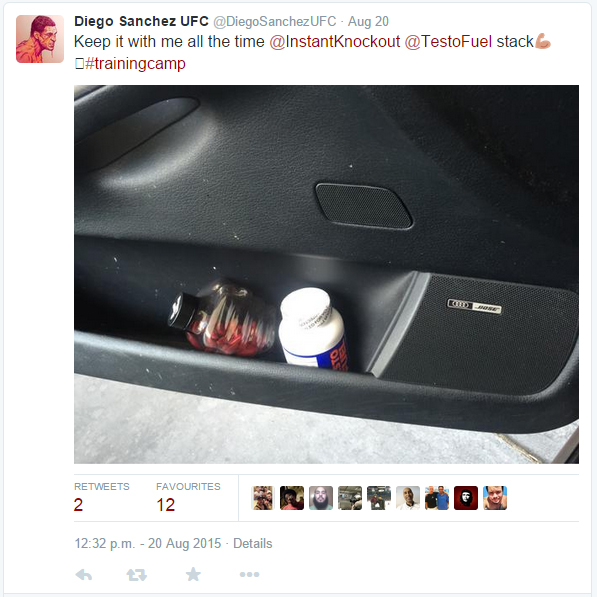 As we've already covered in other articles, one of the main things fighters are using nowadays are fat burners – specifically Instant Knockout. Diego claims to have lost 25lbs in his first 5 weeks on that supplement alone. We've used it ourselves and lost 18lbs in 2 months – it's the best fat burner we've ever seen. Read more about that here.
The other one appears to be TestoFuel – an all natural testosterone booster, which must be tying in with Diego's low estrogen diet. We're actually using this product right now and are having some pretty good results, we may feature it in an upcoming review.
Conclusion
In closing we think Diego has a damn good shot at the champion spot considering his experience and the size advantage he'll have down in the featherweight division.
The fight between him and Ricardo Lamas will be taking place on November 21st, and we strongly suggest you clear your schedule for it.
I'll now leave you with some footage of the man himself, doing what he does best. Shit get's serious around the 2 minute mark.
OUR #1 TESTOSTERONE BOOSTER FOR BUILDING MUSCLE
Out of all the T-Boosters we've tried – TestoFuel is by far, the most effective for making serious gains.
It has clinically proven ingredients, generous dosages and refuses to hide any of them behind proprietary blends.
See our review right here!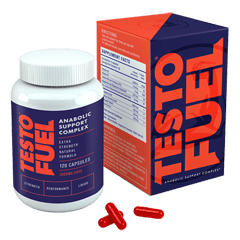 OUR #1 FAT BURNER FOR GETTING ABSOLUTELY SHREDDED