5 Ways to Boost Testosterone Naturally
If there's one thing that defines a man, it's the sound of raw testosterone pumping through his veins.
It's a beautiful picture to envisage, muscles swelling, beard growing and pheromones smelling as far as the nose can sniff. There's nothing quite like the glory of free roaming T.
Doesn't sound like you? Well I have news, and it may be all around you.
Yes, in recent studies it has been found that many aspects of modern living has been diminishing the fierce flourishing of male testosterone.
How do we fix it?
I'm glad you've asked. A lot of these factors are lost in minutia, and make insignificant difference – others however are making big changes, shriveling men up like grapes in the sun. That's why we've compiled a list of the top 5 Ways to Boost Testosterone Naturally, and make your manliness more at home.
5. Getting Shredded
Yes, contrary to popular belief, bigger is not always better. Going on a cut is probably one of the best ways you can boot your testosterone.
The science behind this is simple and the answer… is dieting. This is the key to unlocking your potential.
If you're overweight, I have bad news – you may already be in the low testosterone camp. Fat contains estrogen, the female hormone that can and will affect your levels of testosterone.
If you're making a habit indulgences your food choice isn't helping either. Sugars, grains, milks and any refined carbohydrates are the tyrants of your testosterone, and also it's trip-falls.
These foods affect your insulin levels, which then spike in your system, when that happens – nothing happens… downstairs. Insulin resistance in the body increases weight gain and diminishes testosterone production, and welcoming fat.
Fortunately, this can be fixed.
Greatly reducing the intake of these types of products, can boost your testosterone exponentially. Eating right is one of the key ways to boost testosterone naturally.
4. Are you even lifting?
Well, are you? This is the classic route to boosting testosterone levels – pick something up and put it down, rinse and repeat.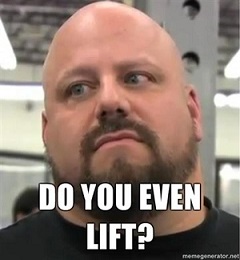 Working out damages muscle tissue, which when recovering calls on your hypothalamus to send a message to your pituitary gland that you need more testosterone produced. The bigger the muscle, the more testosterone your body releases.
PRO TIP: It's best not to skip leg day, like it or not they're the biggest muscles you have and the best way to produce more testosterone.
3. What do you Zinc?
"I'm thinking what the hell does zinc have to do with testosterone?" Right?
Zinc has everything do with testosterone production. If testosterone had just won an award for 'best hormone' at the Oscars, zinc would be right up there with God and parents in the thank you speech. Each ejaculation contains 5mg of Zinc – considering a person's daily intake (of zinc, not ejaculations), that's a hell of a lot.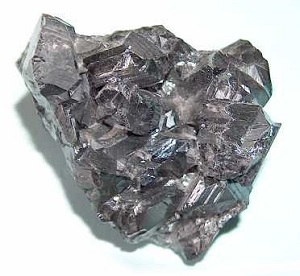 It's down to diet really, low zinc dieters have been seen to have lower testosterone and vice-versa. Mainly because without enough zinc in the body, the pituitary gland cannot release luteinizing hormone. This is basically the hormone that regulates your bag-buddies and tells them to start producing testosterone.
You can up your zinc dosages by ingesting protein-rich meals, stuff like raw milk, meats and fish ought to do the trick.
Zinc about it first though: remember too much of this stuff (anywhere over 40mg a day) can interfere with the body's way of absorbing minerals, and that can lead to serious problems, and also nausea.
2. I can't stress this enough
One of the main causes for lower testosterone is a high pressured life style.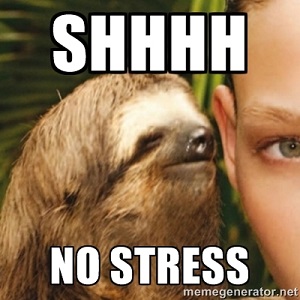 Stress is one of the leading causes for depleting testosterone in modern men. Letting the pressures and problems that come with the daily grind can get you down, and subsequently send your cortisol levels sky high.
Raised cortisol is bad news, and is responsible for the 'Fight or Flight' response in the body, not that this is a bad thing – Fight or Flight can useful for numerous situations, it's just most of modern life isn't one of these. On top of this, cortisol when in full effect blocks testosterone, and depending on how stressed you are this can become a long-term issue.
Relieving stress is one of best ways to boost testosterone naturally.
There are many ways that you can deal with stress: mediation, laughter, yoga, acupuncture, and, if all else fails, you could try just "offloading some zinc".
Remember, if you're feeling stressed, do what you can to nip it in the bud… otherwise it might nip you in yours.
1. Natural Testosterone Boosters
Like steroids, right?
No, not in the slightest.
Natural Testosterone Boosters are a relatively new supplement on the market and are the best way to raise your T levels without bending a needle.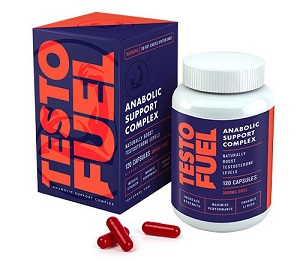 The beauty behind these supplements is that they are completely safe, if you're buying from a reputable company of course. T-Boosters work by releasing the natural ingredients the body craves for testosterone production. Upon ingestion the body starts to produce more testosterone then usual, and over time this really ramps up the T count, creating a whole new man.
Lucky for you, we happen to be an expert on that side of the market and we'll soon update you with our top picks that are proven to raise your testosterone.
OUR #1 TESTOSTERONE BOOSTER FOR BUILDING MUSCLE
Out of all the T-Boosters we've tried – TestoFuel is by far, the most effective for making serious gains.
It has clinically proven ingredients, generous dosages and refuses to hide any of them behind proprietary blends.
See our review right here!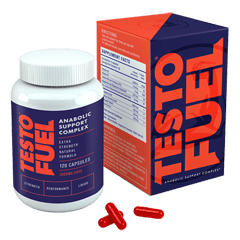 OUR #1 FAT BURNER FOR GETTING ABSOLUTELY SHREDDED