British man Kieran Quinlan survives stabbing because of fitness
After a brutal knife attack through his heart, Kieran Quinlan would not have survived the incident if it hadn't of been for his incredible fitness.
As an avid boxer from the age of 7, Kieran was always one for keeping fit. It was only ten years later, after becoming a teen boxing champion that he realized he needed his strength for more than just sport.
At the time of the attack, Kieran was waiting at a bus stop to travel home. Out of nowhere the attacker snatched the young man's phone and ran on to a recently pulled up bus.
Giving in to his inner fighter Kieran followed the offender on to the transport, and it was there that the thief revealed their blade.
Unphased by the situation Kieran went for the attacker, and soon a 'scuffle' emerged on the bus floor. After landing three blows Kieran stood up. He then noticed the blood on his clothes, and that he had been severely wounded.
The knife has penetrated his lung and entered the aortic valve of his heart. At the time, Kieran could apparently feel the air rushing through the hole as he breathed. It was a dire situation and the boxer was taken to intensive care immediately.
After surgery, the doctors informed Kieran that if it wasn't for his fitness level and strength, his heart would've given out long before he would've arrived in hospital.
Due to the injury, he could never box again. It would be over a year until he finally decided to get back in the gym.
After returning to the iron, Kieran, now the poster boy of the KnifeAwarenessProject gives talks at schools of how close he came due to knife crime, and the consequences they carry.
It's an inspiring story, and you can watch it all here:

OUR #1 TESTOSTERONE BOOSTER FOR BUILDING MUSCLE
Out of all the T-Boosters we've tried – TestoFuel is by far, the most effective for making serious gains.
It has clinically proven ingredients, generous dosages and refuses to hide any of them behind proprietary blends.
See our review right here!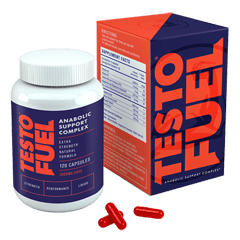 OUR #1 FAT BURNER FOR GETTING ABSOLUTELY SHREDDED