Bro Trolls Gym with Hilarious Boner Prank – This is so damn priceless!
Remember when Arnold described the pump as sexual? Like it was almost like cumming day and night?
Well this guy has taken that shit to the next level.
AverageBroTV are known for doing seriously funny pranks and their new gym prank is no different: rocking a massive boner while training.
The guys were hitting it hard (literally) asking people to spot them while they pumped up ways you would've never thought to be possible.
It's absolutely hilarious.
Our favorite moment is possibly the posing in the mirror or the guy who just spots him trying not to acknowledge the rising beast below.
You can watch the full video here:
Update – He's now banned from the gym because of this video! RIP Gainz bro.
OUR #1 TESTOSTERONE BOOSTER FOR BUILDING MUSCLE
Out of all the T-Boosters we've tried – TestoFuel is by far, the most effective for making serious gains.
It has clinically proven ingredients, generous dosages and refuses to hide any of them behind proprietary blends.
See our review right here!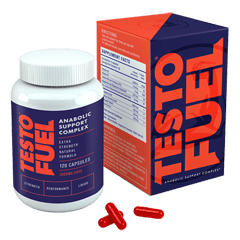 OUR #1 FAT BURNER FOR GETTING ABSOLUTELY SHREDDED