Bodybuilder Ambushed By Monkeys Dies During Escape
Haters. They all come in different shapes and sizes, and now there's a another type to add to the list – Monkeys.
Yes, now if you're making all kinds of gains it's no longer just neckbeards on Reddit and Bodybuilding.com that you have to worry about but simian sceptics as well, as poor Anil Chhokar found out when leaving the gym this week.
The Bodybuilder was crowned 'Mr Panipat' for 2015 died while 'running to safety from hordes of monkeys' that apparently took a disliking to his form after his session last Wednesday.
Although involved, the monkeys were apparently not the direct cause of Anil's death, with the current theory being Anil died of a heart attack during the 'monkey business'.
Anil was shortly rushed to hospital after the incident, monkey bites and scratches were found all over his hands and arms – His form was that bad.
In reaction to the event many residents of Samalkha where the event took place have to taken to covering their houses with iron grills to avoid any more incidents.
Many people have passed on their sympathies in regards to Anil's passing, even the bodybuilder's gym owner Shamsher Singh.
In efforts to stop any more lifters having their gains compromised residents have been thinking of bringing langoors in to scare the monkeys away – however many disagree with this and want the monkeys left alone for religious reasons.
This isn't the first time something like this has happened either. A few months ago a disabled woman was admitted to hospital after being attacked by these animals.
To be fair, we're not surprised these monkeys having been moved on yet, have you seen these guys? They've got gains for days, no wonder they're being form Nazi's to wannabe lifters. Just check some of these guys out:
If you're scared of monkeys killing and eating your gains, be sure to let us know in the comments below.
Or learn how to be the ultimate alpha male by checking out our top testosterone boosters, for the quickest way to get cut and jacked this season.
Source: Times of India
OUR #1 TESTOSTERONE BOOSTER FOR BUILDING MUSCLE
Out of all the T-Boosters we've tried – TestoFuel is by far, the most effective for making serious gains.
It has clinically proven ingredients, generous dosages and refuses to hide any of them behind proprietary blends.
See our review right here!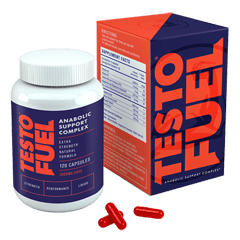 OUR #1 FAT BURNER FOR GETTING ABSOLUTELY SHREDDED