This Polish Gym Worker has the Best Job in the World – Period.
While you're working 9 – 5, Monday to Friday to make ends meet, the boys over in Burneika's Sports Gym are having a whale of a time.
As a professional masseuse one of these guys seems to spend his time giving 'personal' massages to clients making sure they're getting all the support they need to make significant gains.
A massage is always good for easing up tense and increasing nutrient flow to the areas that need it most.
It also amazing to watch if the person being massaged is insanely hot.
You can catch all the action going down at Burneika Sports Gym in the video below:
OUR #1 TESTOSTERONE BOOSTER FOR BUILDING MUSCLE
Out of all the T-Boosters we've tried – TestoFuel is by far, the most effective for making serious gains.
It has clinically proven ingredients, generous dosages and refuses to hide any of them behind proprietary blends.
See our review right here!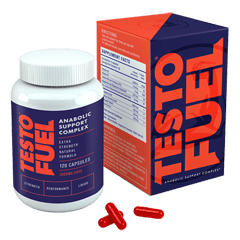 OUR #1 FAT BURNER FOR GETTING ABSOLUTELY SHREDDED