Hot Fitness Girl shows us how to properly take a sh*t – What the actual F*ck?
Although 'Freelee the Banana Girl' sounds like a viral shock-porn video, she's actually a Vegan Fitness YouTuber.
Aside from the usual Vegan diets and nutrition advice Freelee covers on her channel she also covers other topics:
Like Pooping.
We're not even joking, in one of her more recent videos, Freelee takes to the throne to show us how she takes a dump, and some deep squats are involved.
In what could be one of the strangest fitness videos on YouTube, Freelee shows us how to properly take a shit and why the conventional methods are best forgotten.
If you haven't had your daily dose of wtf on the internet so far today, watch the video below:
OUR #1 TESTOSTERONE BOOSTER FOR BUILDING MUSCLE
Out of all the T-Boosters we've tried – TestoFuel is by far, the most effective for making serious gains.
It has clinically proven ingredients, generous dosages and refuses to hide any of them behind proprietary blends.
See our review right here!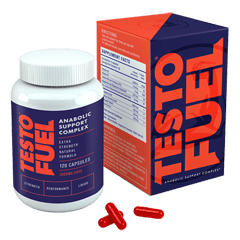 OUR #1 FAT BURNER FOR GETTING ABSOLUTELY SHREDDED