Kai Greene NOT Competing in Olympia 2015!
NEWEST THEORIES
Update 10:44am EST: An updated report has come out stating that Kai Greene did in fact make an attempt to pay for a booth and had never asked for free space. This source is claiming that Kai Greene's request was denied.
h/t tigerfitness.com
Fan Comment: Behind the scenes" "Kai had big plans to launch Dynamik [Dynamik Muscle, Kai's new company] in conjunction with the Olympia. His agent demanded a free title sponsorship, a 20×20 booth space and no union load-in fees. Olympia reps countered by demanding that he fork over sponsorship money like everyone else. They had a Mexican standoff. No one budged. Can't think of a worse way to launch a supplement line than being left outside the arena at the biggest bodybuilding show of the year especially after dieting and gearing up for months. AMI now set to completely pull the plug on him and pressuring the other mags to do the same to sabotage his line and push him over the edge
h/t Broscience.co
RESPONSE: 
Didn't register in time? Some are also saying a reason for Kai not attending this year's Olympia may be down to not registering for the event in time for the contest. Rules are rules and Kai has been cast out.
Failed Drug Test? Another theory is that Kai failed a drug test in the lead up to the big show which has taken him out of the competition.
Original Article:
News has just broke today, days before the Mr Olympia weekend from Kai Greene himself that he will NOT be competing in this year's Mr Olympia.
In a video recently uploaded to his Facebook, the award winning bodybuilder claimed that there are a "lot more things more going on behind the scenes that I'm not at liberty to talk about" which has forbid him from competing, and is not allowed to be at the Expo.
That said Kai said he will still be around and will try to continue 'supporting the sport'.
In what was a very emotional video Kai does not badmouth anyone in particular, or even give any specific reasons why the IFBB have stopped him competing but there seems to be a lot of politics surrounding the matter rather than on the effort the athletes have put in themselves.
This has hit us particularly hard at the Fit Chief office, as we had already pinned KG to finally beat Phil Health.
We've always believed him to be an incredible athlete, bodybuilder and inspiration in the sport, and you can see his full video below:
We wish Kai all the best in his future endeavors and hope this isn't the end of his IFBB career. We will always remember him for his incredible performances and for being arguably one of the most agile and athletic lightweight bodybuilders in history.
You only have to look at his the competition where he set his routine to Michael Jackson's Dirty Diana, to see that this pro and bro is seriously one of a kind.
Good luck Kai!
OUR #1 TESTOSTERONE BOOSTER FOR BUILDING MUSCLE
Out of all the T-Boosters we've tried – TestoFuel is by far, the most effective for making serious gains.
It has clinically proven ingredients, generous dosages and refuses to hide any of them behind proprietary blends.
See our review right here!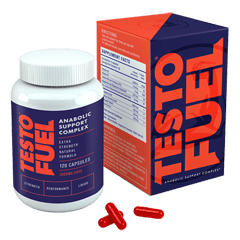 OUR #1 FAT BURNER FOR GETTING ABSOLUTELY SHREDDED