LEAKED: Kai Greene's 2016 Full Body Workout is Up and You Won't Believe How Brutal it is!
Let's get real – Kai Greene is an absolute monster of a bodybuilder and arguably one of the best of this generation.
It was a shame last year when he was barred from the Olympia, but the Arnold Classic winner seems not in the least discouraged about still training and competing, and this awesome piece of footage is pure testimony.
If you've ever watched any of Kai's other training videos it's clear that he's a pretty motivational guy, and if you're in a gym slump at the moment it's definitely worth a watch.
Even if you're not – you should still see it. The man is an animal.
You're definitely not going to regret watching the Greene Giant kick the ass of some serious iron.
Check it out:
OUR #1 TESTOSTERONE BOOSTER FOR BUILDING MUSCLE
Out of all the T-Boosters we've tried – TestoFuel is by far, the most effective for making serious gains.
It has clinically proven ingredients, generous dosages and refuses to hide any of them behind proprietary blends.
See our review right here!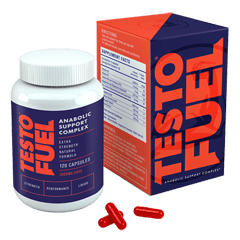 OUR #1 FAT BURNER FOR GETTING ABSOLUTELY SHREDDED