Jim Stoppani Lookalike Cheats Death & becomes Bodybuilder
Sick days. Everyone has them, some people train through them, others take a day or two off.
Point is, they suck, but at least they're not permanent. Whereas 51 year-old Paul Thorpe from the UK was given a totally different story.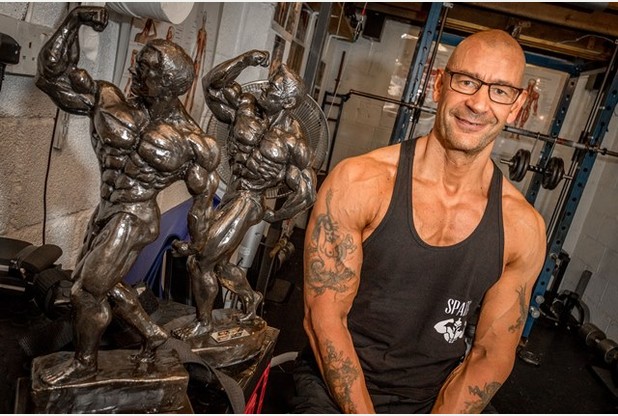 A few years ago, the grandfather and uncanny lookalike of Jim Stoppani was diagnosed with not one – but TWO life threatening illnesses.
And look like Jim Stoppani he does, the resemblance between Paul and the bodybuilding legend is rather spooky: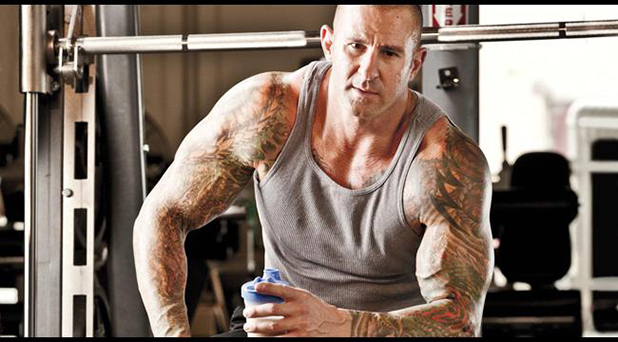 The first one happened when Paul was 42, a bilateral pulmonary embolism. This is a blood clot in the lungs and it can be seriously fatal. Luckily he was taken to hospital in time to avoid the worst.
The result left him to be on permanent medication for the rest of life. Due to his condition his lungs were equivalent to that of a 70 year old man's, getting around was going to be difficult.
But Paul wasn't going to be defeated. He got his ass in the gym and started training hard to recover from the injury and maybe pull some strength back into his lungs.
He succeeded. Giving them regular exercise and constant care, Paul claimed to have 'reversed' his lung age. He had taken so well to the iron that he was even becoming qualified as a personal trainer and eyeing up bodybuilding competitions.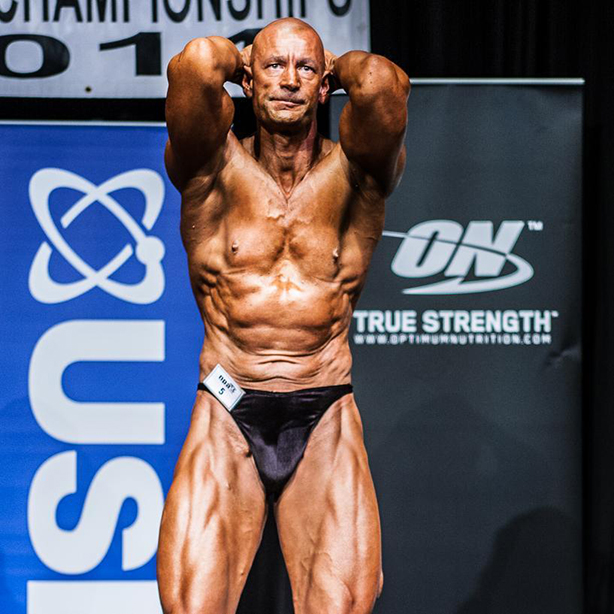 It was going great until a few years later when he was 48, Paul awoke with a strange pain in his leg and some incredibly strange swelling.
The muscle in his leg had began to bleed and emergency surgery was needed to stop the problem. It took several operations and a lot of man hours to fully close the wound.
The damage was so severe that Paul had to relearn how to walk, and being the badass that he is, Paul managed to compete in his first bodybuilding show a year later in 2013.
After every event, despite getting older with his conditions, Paul has got significantly better going from 3rd place in small natural bodybuilding shows, to becoming the big dog and champion of the Natural Physique Association in his regions qualifiers – taking him to the national circuit.
Just look at his physique, that vascularity – damn.
Paul is currently training for the National Physique Association finals in October, and we wish him all the best.
Keep kicking ass Paul, show those conditions who's boss!
OUR #1 TESTOSTERONE BOOSTER FOR BUILDING MUSCLE
Out of all the T-Boosters we've tried – TestoFuel is by far, the most effective for making serious gains.
It has clinically proven ingredients, generous dosages and refuses to hide any of them behind proprietary blends.
See our review right here!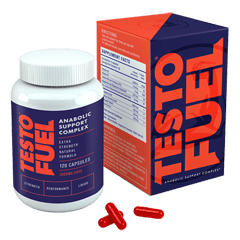 OUR #1 FAT BURNER FOR GETTING ABSOLUTELY SHREDDED