Meet the Kangaroo that Lifts more than You
Kangaroo JACKED
Roger is a 9 year old Macropus Rufus, or Red Kangaroo, and spoiler alert: Roger is absolutely jacked!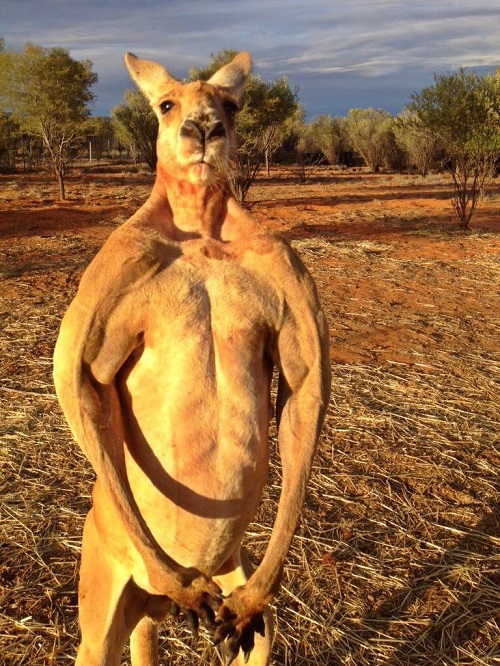 Currently, Roger lives as the alpha male and all-round-tank at the Kangaroo Sanctuary in Alice Springs, Australia where he enjoys spreading his superior genetics and terrifying the staff.
Roger's primary carer at the sanctuary must maintain a safe distance at all times from Roger for fear of instant emasculation and death.
Seriously, just look what he did to a feed bucket that got far too familiar: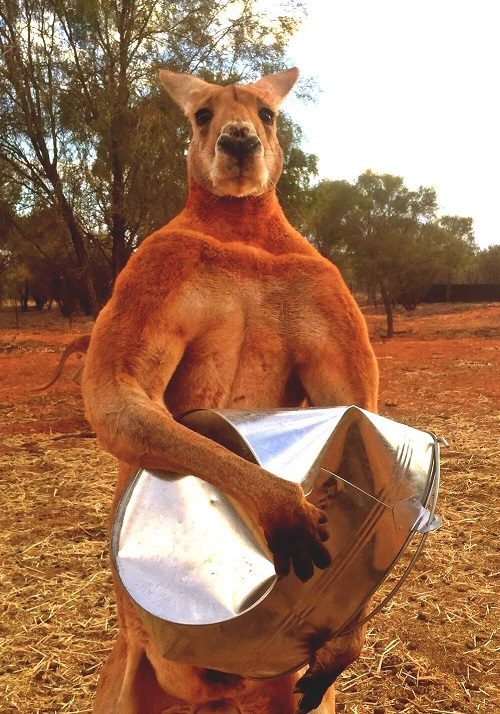 But it's not all fun and gains, Roger has a horrifying Bruce Wayne-esque backstory where he was found inside his dead mother's pouch at only 2 weeks old.
It's was a brutal beginning but Roger's managed to turn his life around into something glorious: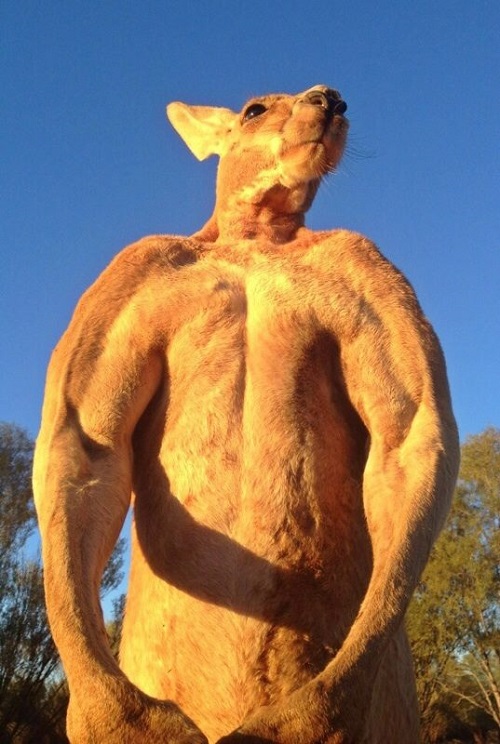 Surprisingly, Roger maintains his incredible 6 foot physique through an entirely vegetarian diet. For training Roger does long sessions of running, kickboxing, crushing things and anything else he can do to help protect the females that he lives with.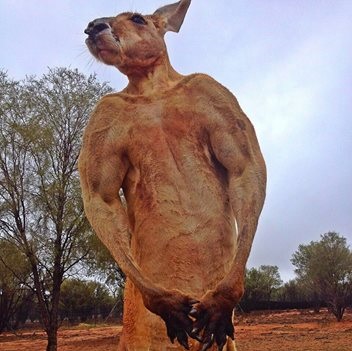 Roger's fame has blossomed recently due to his featured appearances on Kangaroo Dundee.
Red Kangaroos can live up to 23 years in the wild. And seeing as Roger lives in captivity, he's got a lot of years ahead of him.
We're looking forward to how much of a monstrous mammal he becomes.
OUR #1 TESTOSTERONE BOOSTER FOR BUILDING MUSCLE
Out of all the T-Boosters we've tried – TestoFuel is by far, the most effective for making serious gains.
It has clinically proven ingredients, generous dosages and refuses to hide any of them behind proprietary blends.
See our review right here!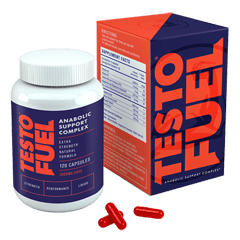 OUR #1 FAT BURNER FOR GETTING ABSOLUTELY SHREDDED