See how C.T. Fletcher really lifted back in the day!
C.T. Fletcher is fast becoming one of YouTube's biggest lifting stars (literally).
Now, in his videos we've heard him talk about his achievements and the absolute beast he before his heart problems.
But have you actually seen the old C.T. in action?
Prepare to be both amazed and terrified as the old C.T. runs you through a day in the life of one of the strongest bench pressers the world has ever seen:
OUR #1 TESTOSTERONE BOOSTER FOR BUILDING MUSCLE
Out of all the T-Boosters we've tried – TestoFuel is by far, the most effective for making serious gains.
It has clinically proven ingredients, generous dosages and refuses to hide any of them behind proprietary blends.
See our review right here!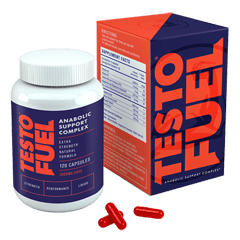 OUR #1 FAT BURNER FOR GETTING ABSOLUTELY SHREDDED