5 Awesome Quad Muscle Building Exercises
So you've decided to build up your legs – and you've thought Quad Muscle Building Exercises are the best way to start.
About god damn time.
The way the lifting community is going it seems like there appears to be an awful lot of bicep shots and not a lot of quadricep shots.
And why? Because quadriceps are harder to build.
But one things for sure – they look amazing.
At the beach, who would you rather be: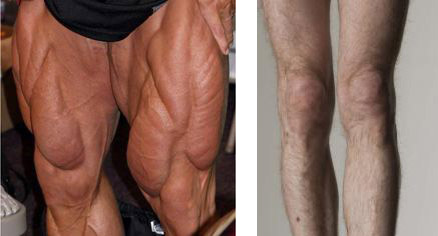 My thoughts exactly.
And these are the top 5 Quad Muscle Building exercises of how to build legs like tree trunks look like sweet sculpted wood.
REP RANGE
For the best type of burn and maximum growth, we recommend high reps and high sets. 3 – 5 sets of around 10 – 15 reps is the area where you want to be.
After a few sessions you'll know what type of numbers work best for you.
1. Narrow Stance Leg Press
Ever feel like you're not getting the pump you want when using leg press? It's your feet that are the problem.
Depending on how you lift on this machine determines which muscles are worked and how well you're developing them.
And if you're looking to build some mighty quads, we suggest putting your feet closer together – this is what you want to do:
Get on the leg press as normal
Place your feet directly in front of you, don't go higher or lower, on the platform as tempting as it is
Make sure your feet are only around 3 inches apart and press until your legs are straight (But don't lock them out)
Slowly bend your legs back towards your body and stop when your upper and lower legs are at a 90 degree angle
Repeat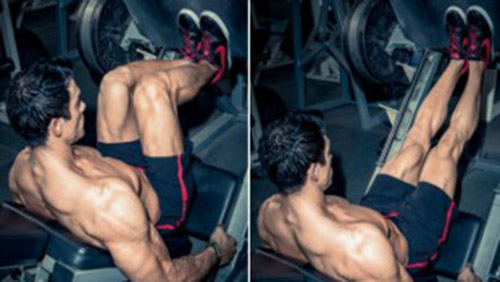 PRO TIP: Keeping your head up will ensure your back stays on the pad and helps maintain good form.
2. Frankenstein Squat
A stupid looking exercise with a cool name that's a hot pick for crazy gains.
People are gonna stare you the f*ck out when you're doing this one, but they're also going to be staring you out the next time you wear shorts – because you're quads are going to be massive.
Here's the low down on getting some supernatural quads:
Take the barbell from the rack as if you're we're doing a front squat
Balance the barbell on the front of your shoulders and let go
Straighten your arms to keep the barbell balanced and in contact with your throat
Squat as normal, keeping your torso straight and your arms up
Repeat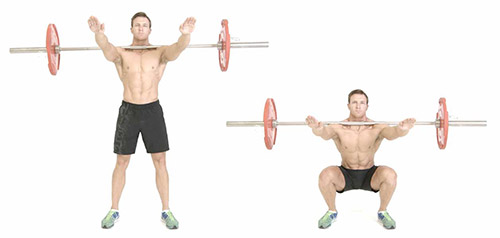 PRO TIP: Ensure that your shoulders and your shoulder blades are pushed forwards at all times – don't round your spine.
It's take a while to get a hang of this exercise, and you'd be wise to experiment with just the bar before moving onto any serious weight.
3. Jefferson Squats
A favorite of Kai Greene and an absolute badass exercise for training quads.
This is not just a good exercise for training quads, it also hammers your glutes and makes you an all-round better squatter.
What's more, you don't even need a rack to perform this awesome exercise.
Here's how you pull it off:
Set up the bar to your desired weight
Take a wide stance over the bar with it directly between your legs
Squat as low as you can to pick up the bar, forcing your knees outward
With a mixed grip, take the bar with hand in front of you and one hand behind
Stand up
Squat down and repeat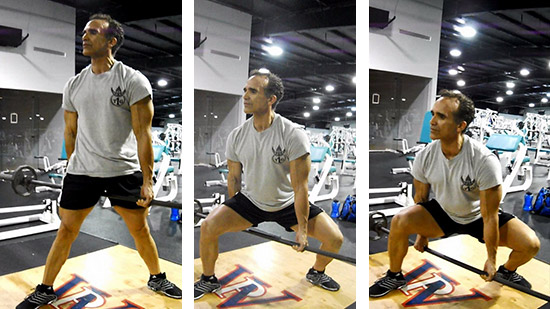 PRO TIP: The smaller plates you use, the deeper your squat has to be and the more benefit you'll get from the exercise.
It's an old school exercise, but it's definitely one of the best out there.
4. Chair Squat
Unfortunately this exercise involves a Smith Machine – the training wheels of the gym.
I know what you're thinking, 'Smith Machine?! If I wanted to look like a gym-noob, but still tell everyone I was making gains – I'd do crossfit.' and you're not wrong. However, this exercise is different.
Why? It actually works.
Let us walk you through the basics:
Set the bar at a height that you usually squat at
Put your hands on the bar with palms facing forward – like a standard squat
Put your feet about a foot and half in front of you shoulder width apart – make sure your toes are pointing slightly out
Start squatting – unlock the bar and slowly lower yourself down to parallel
Once at parallel start to straighten your legs and push the bar back up to starting position
Repeat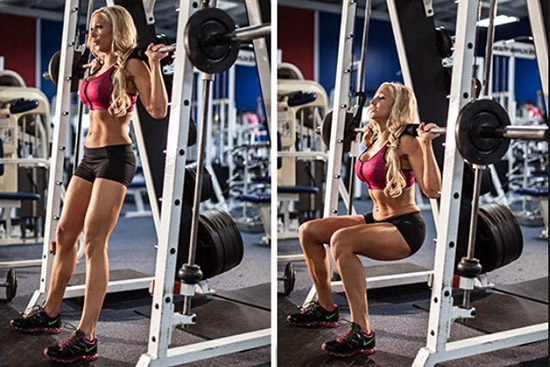 PRO TIP: To avoid injury and good form keep your head up and straight at all times.
5. Leg Extension (Single Leg)
Of course the leg extension machine was going to get a mention in here, but for the best results, you're going to want to train one of them at a time.
This allows complete isolation of either leg muscle, with support from a dominant leg. This avoids imbalances.
In case you've never done leg extensions before (or need a quick refresher) here's the run down.
When seated ensure the leg pad is resting on your lower shin (not you're ankle – classic mistake)
After that, see if the pivot of the leg extension is in line with your knee – if adjust until it is
Start lifting – extend your leg and pause when straight
Lower it back down and repeat – don't stop after each rep, you'll lose tension in the muscle and slow your gains
Repeat

PRO TIP: Rather than on just trying to move the pad, focus on squeezing the muscle. It should give you a hell of a lot more engagement and develop the muscle a lot more.
5 Awesome Quad Muscle Building Exercises Conclusion
So there you have it. 5 of the best Quad Muscle Building exercises out there to make your quads really stand out from the crowd.
These are some of the best exercises out there to showing off your strength while still wearing shorts.
If we had to pick, we'd say the Jefferson squat is one of the top exercises out there, there's no risk if you drop the bar, and it ensures that you're training with the weight below parallel. We can't get enough of it over here.
Want to get jacked legs a lot faster. Check out our reviews of the Top T-Boosters on the market to see the best way to really make some serious gains.
OUR #1 TESTOSTERONE BOOSTER FOR BUILDING MUSCLE
Out of all the T-Boosters we've tried – TestoFuel is by far, the most effective for making serious gains.
It has clinically proven ingredients, generous dosages and refuses to hide any of them behind proprietary blends.
See our review right here!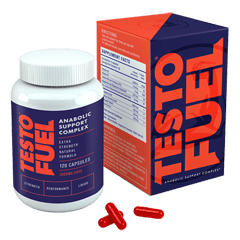 OUR #1 FAT BURNER FOR GETTING ABSOLUTELY SHREDDED