Hafþór Björnsson Breaks another World Record!
World's Strongest Man Hafþór 'Thor' Björnsson has been at it again, and broken yet another world record.
This time? The Keg Toss – a record Thor already held.
Known also for his role in Game of Thrones as 'The Mountain', the 179kg (395lbs) 6-foot-9 strongman Icelander performed the feat at the 'Giants Live' strongman competition in Sweden.
Using a 15kg (33lbs) Beer Keg, the aim of the competition is to see how high competitors can throw the object over their head.
A simple enough task for Thor and one that he had dominated in the past – this time was no different.
Stepping up to the keg, Thor channeled his inner 'Hulk Hogan' and put his hand to his ear for the crowd.
The dude had incredible showmanship and his attempt was nothing short of legendary, throwing the keg 7.05 meters (24 feet 6 inches) into the air.
Here's the full video of the Game of Throne's actor kicking some serious ass in Sweden:
This isn't the only record 'The Mountain' has broken in the past, in 2014 he managed to break a legendary Icelandic record that had been held by Orm Storulfsson for over 1000 years who carried a 1,433lb (650kg) log on his back for 3 steps before his back broke.
Thor recently managed to do this for 5 steps, with his back still in tact.
And you know you want to see that:
Having finished in the top 3 for World's Strongest Man for the last 3 years, we're confident that 2016 is going to be his year, and we're right behind him.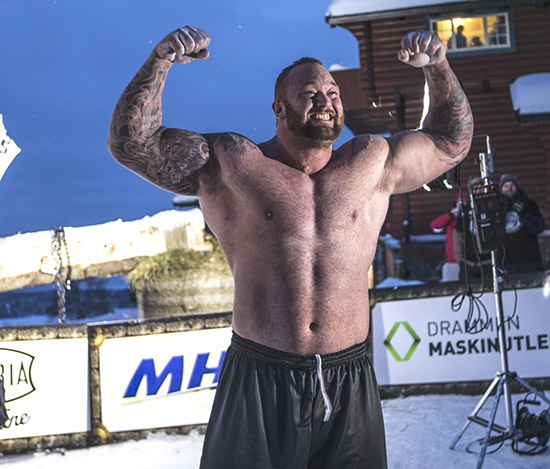 Good Luck Thor!
OUR #1 TESTOSTERONE BOOSTER FOR BUILDING MUSCLE
Out of all the T-Boosters we've tried – TestoFuel is by far, the most effective for making serious gains.
It has clinically proven ingredients, generous dosages and refuses to hide any of them behind proprietary blends.
See our review right here!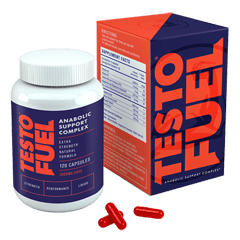 OUR #1 FAT BURNER FOR GETTING ABSOLUTELY SHREDDED