5 Reasons to Watch Diego Sanchez Tear Shit Up Tomorrow
In case you haven't heard. The Original 'The Ultimate Fighter' Winner Diego Sanchez is back – and he's more crazy than ever.
That's right. After almost a year and a half off the grid, Diego Sanchez is back in the octagon on the 21st to face off against Ricardo Lamas – in the Featherweight Division.
It's going to be an all out brawl on Saturday, especially at 145lbs. It's going to be one of the fastest, brutal bouts ever televised with Diego like we've never seen him before.
We're pretty excited – and this is why you should be too.
1. He's in the Best Shape of His Life
Diego has cut 45lbs since his collarbone and knee injury and is looking leaner than ever.
It's taken him 5 months, but he's finally 45lbs lighter and ready to bring the noise to Lamas.
Just check this guy out: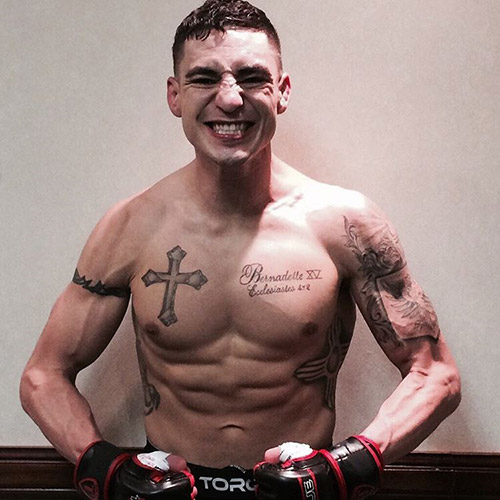 This is by far, the most ripped you'll ever see him. 'The Dream' is now pure muscle and hungry to show off the improvements he's been making to his fight-game after such a long period off.
Apparently getting into 'Mountain Shape' by training on down in New Mexico, Diego claims he owes his new physique to rigorous, training, nutrition and supplementation – the latter being the Fat Burner Instant Knockout, which Sanchez credits to his unbelievable cut.
We've reviewed it ourselves and put it in our top three fat burners. You can read all about it here.
See his journey in the vid below:
Inspiring stuff, and we can't wait for Diego to bring both his passion and unstoppable might to the octagon.
2. He's trained by Greg Jackson
Remember Ronda Rousey? The girl that was all that until she got her ass kicked by Holly Holm a few days ago?
Us neither.
A career and reputation that took Rousey years to build was demolished by Holm within a just a few minutes of the brawl.
And how does she explain her success? Greg Jackson; the same guy that's been training Diego Sanchez.
Renown for being the best MMA coach in the world, him and Diego have worked together a long time. And with Diego living and training at his hometown gym (the New Jackson-Wink Facility). Preparing for this fight is all he's done for the last few months, out of the two fighters, there's no way Lamas wants it more.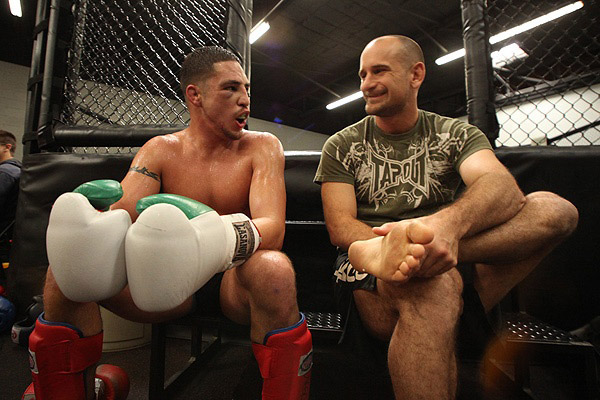 3. It could be a New Era for the Sport
Diego's already fought in 3 other weight classes, all of which have been heavier than the division he's about to step into on Saturday. As a naturally bigger guy than most featherweights, Diego gets an advantage of a bigger arm and leg reach.
We don't need to tell you how much of a game-changer this could be – but we're going to anyway.
With that reach advantage, Diego will be able to land blows far easier than his opponents and if we're lucky, dominate the entire division.
It would also make him the first fighter in history to have a victory in 4 different weight classes.
When asked about his future in the Featherweight Division, Diego responded in true 'Nightmare' fashion:
"One word: Conor McGregor."
Although that's technically two words it doesn't take away from the fact that  the fighter is back in business, and just as crazy.
We can't wait to see where this new career direction will take him.
4. The Man is Unbreakable
If you don't know by now, 'The Dream's fighting style is off the chain. He's an out and out brawler and has never been knocked out.
The only times he's ever been unsuccessful in a fight is either due to a referee stepping in, or on points. He's got both a heart and chin of steel.
"It's important to handle and learn from your defeats. The losses I've had taught me so much because they humbled me. You learn more from them than you do your victories. They can only make you a better fighter and a better man." – Diego Sanchez
But he doesn't go down without one hell of a fight. Sanchez Vs. Melendez was one of the most brutal fights we ever saw here at Fit Chief, and potentially one of the greatest the sport has ever seen:
Sanchez gets pretty cut up, but even with his injuries, he manages to go the full distance. Although he lost, to still be standing after those incredible blows is damn impressive in our book.
He's in a new weight class, and it's been a year and a half since his last fight, but if Diego can bring the same heart he showed in that fight along with an overwhelming hunger to get back in the ring, he will have no problem taking care of Lamas.
5. He's a tornado of craziness
Unlike most fighters, Diego is just as intense outside of the ring, as he is on the inside.
This makes him one of the most unpredictable fighters in the entirety of the sport.
The 'Yes Cartwheel', his entrances, that one time when he tried to absorb the energy of a lightening storm – oh, and we mentioned that he trained for this upcoming fight on the top of a mountain, right?
Just in case you need a refresher, here are some of the moments where Diego has managed to stand out from the crowd:
Hilarious Moment Coming Up: At the 00:28 mark, Diego totally bitch slaps some guy's VIP pass round his neck. It's worth watching for that moment alone. 
Lamas isn't going to be able to guess this guy.
Diego Sanchez Featherweight Fight Conclusion
All in all we're looking forward to the fight on Saturday – and we're routing for Diego all the way.
He's been out of the game a while, but that's just made him all the more hungry.
The savage attitude he brings to the octagon will be interesting to see at the light weight of 145lbs.
The full fight is available to watch through various web and cable networks depending on your country.
It all starts at 03:00am GMT on Sunday Morning.
OUR #1 TESTOSTERONE BOOSTER FOR BUILDING MUSCLE
Out of all the T-Boosters we've tried – TestoFuel is by far, the most effective for making serious gains.
It has clinically proven ingredients, generous dosages and refuses to hide any of them behind proprietary blends.
See our review right here!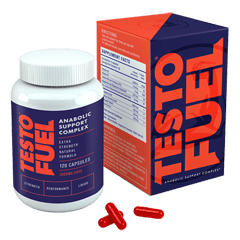 OUR #1 FAT BURNER FOR GETTING ABSOLUTELY SHREDDED