Angry Vegan Calls Mike O'Hearn 'Worst of The Fitness Industry'
Controversial YouTuber Vegan Gains has just made some crazy accusations about Bodybuilder Mike O'Hearn.
With an extensive list of accolades including:
Mr California
4x California Powerlifting Champion
2x Iron Warrior: Decathalon of Strength Strongman Champion
2x California Judo Champion
7x Male Fitness Model of the Year
4x Mr Natural Universe
Mr America
Mr International
Mr World
Mike is constantly touted for having one of the best physiques in the fitness industry.
The guy does have a killer body, and with Vegan Gains on the warpath for anyone he believes isn't 'natural' it was only a matter of time before he covered a lifter like Mike.
See the full video here:
OUR #1 TESTOSTERONE BOOSTER FOR BUILDING MUSCLE
Out of all the T-Boosters we've tried – TestoFuel is by far, the most effective for making serious gains.
It has clinically proven ingredients, generous dosages and refuses to hide any of them behind proprietary blends.
See our review right here!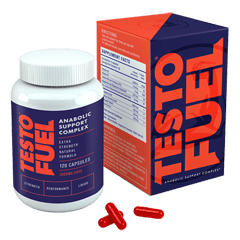 OUR #1 FAT BURNER FOR GETTING ABSOLUTELY SHREDDED