This Kazakh just pulled off the best lift of 2015!
Straight from the Russian Federation President Weightlifting Cup comes one of the greatest clean and jerks you'll ever see in your life.
Ilya Ilyin who weighs a stocky 105kg (230lbs) shocked audiences at the RFPWC 2015 with an incredible clean and jerk that left the audience stunned – a whopping 246kg (542lbs).
And the best part about it?
He makes it look easy.
Watch this incredible video from the event as Ilyin steps up to the barbell and makes it his bitch.
You've never seen anything like this before – and neither have we:
OUR #1 TESTOSTERONE BOOSTER FOR BUILDING MUSCLE
Out of all the T-Boosters we've tried – TestoFuel is by far, the most effective for making serious gains.
It has clinically proven ingredients, generous dosages and refuses to hide any of them behind proprietary blends.
See our review right here!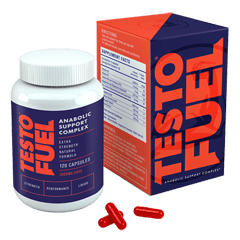 OUR #1 FAT BURNER FOR GETTING ABSOLUTELY SHREDDED