Mr Universe claims going Vegan BOOSTED HIS STRENGTH? WHAT?
If you're not up to date with Mr Universe, the current champion is Barny du Plessis, a British guy who IS VEGAN.
And not only that, he's claiming that his meat free lifestyle has given him an advantage over the competition.
That said there has been a lot of controversy over what Barny has been saying – with some people also claiming that he may be using steroids to achieve his results – not his meat free lifestyle.
However if that is the case, wouldn't his competition also be using steroids, but also eating meat? We imagine if Barny was playing dirty (not that we're suggesting that he is) his competition would be using them too – so the only difference between them in that case would be his veganism.
It's a lot to think about, but if you want to hear his whole story, check out the video below:
OUR #1 TESTOSTERONE BOOSTER FOR BUILDING MUSCLE
Out of all the T-Boosters we've tried – TestoFuel is by far, the most effective for making serious gains.
It has clinically proven ingredients, generous dosages and refuses to hide any of them behind proprietary blends.
See our review right here!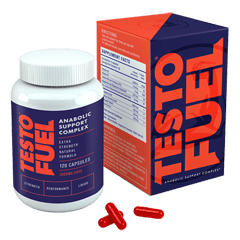 OUR #1 FAT BURNER FOR GETTING ABSOLUTELY SHREDDED