Elliot Hulse has just interviewed RONNIE COLEMAN on STEROIDS and his Recent Health
If you haven't heard. King Ronnie has been in some pretty bad shape over the last few years.
He's numerous back surgeries, his neck fused, both hips replaced and a truck load of other operations. With some surgeries lasting as long as 11 hours.
There was a point where he was confined to a wheelchair and wasn't even able to walk.
Regardless, Ronnie seems to be recovering well – to see how he's doing, Strength Camp's Elliot Hulse has checked in on the big man for an interview.
There's questions about steroids, health and just Ronnie in general, it's a pretty interesting watch and one you should check out if you've been keeping up with Ronnie's story:
OUR #1 TESTOSTERONE BOOSTER FOR BUILDING MUSCLE
Out of all the T-Boosters we've tried – TestoFuel is by far, the most effective for making serious gains.
It has clinically proven ingredients, generous dosages and refuses to hide any of them behind proprietary blends.
See our review right here!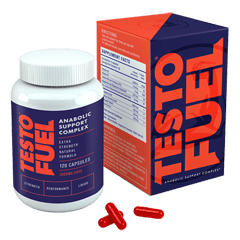 OUR #1 FAT BURNER FOR GETTING ABSOLUTELY SHREDDED