This Guy absolutely SLAMS Modern Bodybuilding and it's Hilarious!
Casually Explained is a YouTube channel that does things:
Examines a topic
Then tears it apart
And it captures the bodybuilding stereotype entirely.
So many things get a slamming in this video from dudes obsessed with the anabolic window, rep ranges and of course surprising the muscles.
Even Kai Greene isn't safe – see if you can spot the subtle jibe.
It's a solid watch, and with the amount of sarcasm in it you can really tell this guy's disdain for the wannabes in the gym vs. actual lifters.
You'll definitely recognize something from your own workouts getting a put down here:
OUR #1 TESTOSTERONE BOOSTER FOR BUILDING MUSCLE
Out of all the T-Boosters we've tried – TestoFuel is by far, the most effective for making serious gains.
It has clinically proven ingredients, generous dosages and refuses to hide any of them behind proprietary blends.
See our review right here!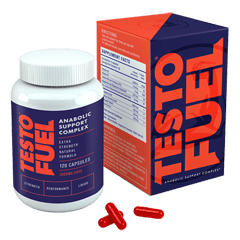 OUR #1 FAT BURNER FOR GETTING ABSOLUTELY SHREDDED