Rich Piana has the Ultimate Leg Routine for You to Get Bigger Every Day
No matter what you're opinion is of Rich Piana, you can't deny the guy is huge.
And he definitely knows how to train – especially when it comes to legs.
In his new 2016 series 'Bigger By the Day' Rich runs through serious routines for those who want to pack on mass crazy quick.
It's a good series and it's worth watching in itself just to watch Piana move serious iron at the gym.
Check it all out the in the video below:
OUR #1 TESTOSTERONE BOOSTER FOR BUILDING MUSCLE
Out of all the T-Boosters we've tried – TestoFuel is by far, the most effective for making serious gains.
It has clinically proven ingredients, generous dosages and refuses to hide any of them behind proprietary blends.
See our review right here!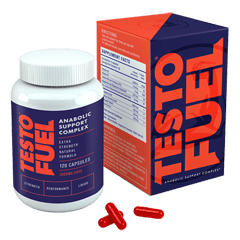 OUR #1 FAT BURNER FOR GETTING ABSOLUTELY SHREDDED