5 Weight Loss Hacks That Will Blow Your Mind
When you're losing weight and shredding up, everything seems to be going great. Clothes fit better, you start looking leaner, and you find you have more energy both in the gym and just generally.
But getting there is harder than it looks – and getting into the mindset is half the battle. That's why we've put our heads together and come up with some of the best life hacks to get you clean and lean.
These are small changes that make big differences to your cut. Just by working a few of them into your lifestyle, you'll definitely notice the difference.
Here are our top choices:
1. Clean Teeth, Clean Diet
You brush your teeth every day. It keeps them clean, and it stops your chompers looking like a vandalized graveyard.
But did you know that looking after your pearly whites can also keep you on track with your cut?
If after a big meal like lunch or dinner, you find yourself wanting to go back for a second helping – don't. Brush your teeth instead.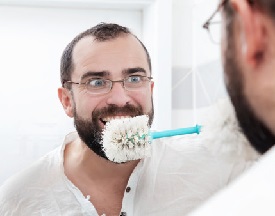 It's weird, but trust us, it totally works.
You know how orange juice tastes directly after brushing your teeth? Us too, it's brutal. Now imagine applying that same yucky flavor to the snacks on your cut. See where we're going with this?
Cleaning your teeth half an hour after a meal, really helps you cut down on snacking before the next one, and it couldn't be easier to pull off.
Try it yourself next time, just remember to wait half an hour after eating for your enamel to recover from the acids in the food you ate earlier.
2. Spoil Your Appetite
If dental hygiene isn't for you, we've got another hot-tip to ensure your cut goes smoothly – ruining your appetite.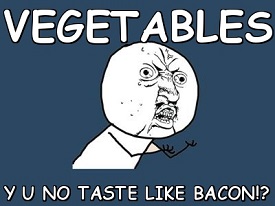 Again, this is aimed at our iron-lifting brethren who just can't keep it together between meal times. This is the answer you've been looking for.
When you're on a cut, what food do you hate the most? Cauliflower? Broccoli? Cook yourself a bowl full of that stuff and get it out the way quickly before your next meal.
This is a triple win: You're no longer hungry, you've stayed on track with your diet, and the food you don't like is no longer in your dinner. We strongly suggest you try it.
3. Food Shop When You're Full
The prime time to do your shopping is directly after you've just eaten. You're full, satisfied and want for nothing that's going to be detrimental to your lean gains.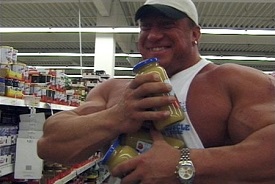 Hitting the store with a belly full of food allows you to focus on what you need, without being distracted by things that can hold back your cut.
It's the clever way to work, and a lot of guys who struggle with their cut end up doing this. Then later when you're actually hungry and fantasizing about something filthy – your only options are lean and clean.
4. Use a Fat Burner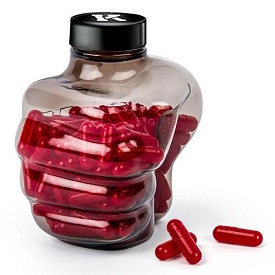 One of the main reasons a lot of guys fail their cut is due to a slower metabolism. Their food takes longer to process and they find themselves stockpiling fat whenever they so much look at something with carbs. It's a sad situation to be in and it can really slow up your progress.
Fat burners are a good way to get around this, their thermogenic properties allow them to help you constantly burn fat even when you're not training, and they even speed up your metabolism.
We collected some of the highest rated fat burners on the market and reviewed them ourselves. If you want to lose weight quickly you should definitely read the article and find the best one for your cut over here.
5. Fail to Prepare, Prepare to Fail
Life is rough on a cut – especially when you're cooking all your own meals. Sometimes you just get in after a hard day at work, or college, and you just want to relax – and that's when the nasty stuff becomes tempting.
Friday nights are the worst, you've been working all week, why do more?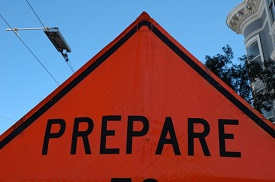 Well, using this method you don't have to.
I'm talking about preparing meals in advance. Pick one or two nights a week when you usually cook for yourself and make more than usual, a lot more. You want to be aiming for an amount that will last you a few days rather than one night.
This should stop you turning to the dark side in your more vulnerable moments. You can then spend the rest of your nights cooking-free while still looking great on your cut.
Weight Loss Hacks Conclusion
As you can see there are multiple things you can do to help yourself lose weight, simply by making a few changes to your lifestyle.
One of our favorite methods is brushing your teeth after a meal, the after taste of the toothpaste really works for putting you off snacking on other foods until it's time for your next meal, and you can never go wrong with a fat burner.
We're also big fans of preparing meals in advance, it gives you a lot more time of an evening to relax and recover from work and training and it also ensures that you're staying on with your cut.
OUR #1 TESTOSTERONE BOOSTER FOR BUILDING MUSCLE
Out of all the T-Boosters we've tried – TestoFuel is by far, the most effective for making serious gains.
It has clinically proven ingredients, generous dosages and refuses to hide any of them behind proprietary blends.
See our review right here!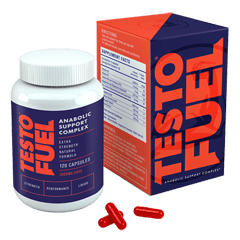 OUR #1 FAT BURNER FOR GETTING ABSOLUTELY SHREDDED