Bro Gets Cocky & Then Crushed Squatting 405lbs – You Have To See This!
When you enter the gym, you need to learn to leave you're ego at the door.
Getting too cocky with a heavy weight isn't just dangerous, it makes you look like a total tool. The following video is a classic example that shows that this statement definitely applies when it comes to exercises like the front squat.
Watch how this young lifter loads up the bar with a mighty 405lbs (180kg) with no fear (or form) to lift it. It does not end well.
Check it out:
OUR #1 TESTOSTERONE BOOSTER FOR BUILDING MUSCLE
Out of all the T-Boosters we've tried – TestoFuel is by far, the most effective for making serious gains.
It has clinically proven ingredients, generous dosages and refuses to hide any of them behind proprietary blends.
See our review right here!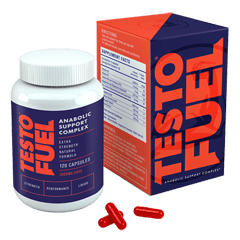 OUR #1 FAT BURNER FOR GETTING ABSOLUTELY SHREDDED