Powerlifter vs Strongman: the Ultimate Strength Battle
In Monster's Gym Ireland, Powerlifter Thomas Gleeson and Strongman Angelo Iannetta have set out to answer the ultimate question:
Who's stronger: a powerlifter, or a strongman?
In three crazy competitions of very heavy bench presses, deadlifts and weighted pull ups – and all for 20 reps. Many aspects of each athlete's training was tested.
The result's pretty crazy and it's definitely worth a watch:
OUR #1 TESTOSTERONE BOOSTER FOR BUILDING MUSCLE
Out of all the T-Boosters we've tried – TestoFuel is by far, the most effective for making serious gains.
It has clinically proven ingredients, generous dosages and refuses to hide any of them behind proprietary blends.
See our review right here!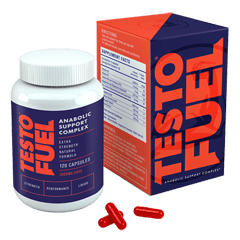 OUR #1 FAT BURNER FOR GETTING ABSOLUTELY SHREDDED