Interesting way to improve your Deadlifts right now!
If you're serious about the gym – chances are you're serious about deadlifts.
They're only the greatest exercise ever made that train more muscles than any other lift.
Just check out this article we did covering how good they are.
However there's one thing about deadlifts that suck – when you plateau. There's nothing more damaging to your motivation than when you're stuck at a certain weight for months on end.
It's soul destroying – and can even stop you training.
If this is you – don't give up. Youtube Fitness Expert Bradley Martyn has a great tip on how to get back on top and picking up serious weight again.
Check it out:
OUR #1 TESTOSTERONE BOOSTER FOR BUILDING MUSCLE
Out of all the T-Boosters we've tried – TestoFuel is by far, the most effective for making serious gains.
It has clinically proven ingredients, generous dosages and refuses to hide any of them behind proprietary blends.
See our review right here!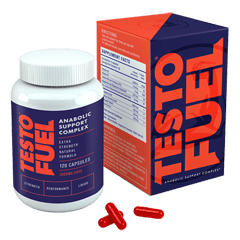 OUR #1 FAT BURNER FOR GETTING ABSOLUTELY SHREDDED