Marc Lobliner – Is he speaking the truth about Steroid Trolls?
Public opinion on Marc Lobliner is a controversial topic – but Marc himself believes he's got an even more controversial topic – steroids.
In particular, steroid trolls.
These are the kind of guys who see anyone doing better than them in the gym, or online and bark out the term 'steroids' as loud as they can to try and take any credibility from them.
Marc Lobliner has some pretty choice words for them, and an explanation of why he thinks they act the way they do.
Love him or hate him, here's what he had to say:
OUR #1 TESTOSTERONE BOOSTER FOR BUILDING MUSCLE
Out of all the T-Boosters we've tried – TestoFuel is by far, the most effective for making serious gains.
It has clinically proven ingredients, generous dosages and refuses to hide any of them behind proprietary blends.
See our review right here!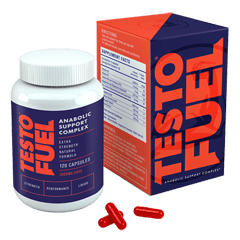 OUR #1 FAT BURNER FOR GETTING ABSOLUTELY SHREDDED