Wioletta Pawluk: Top 20 Pics and Videos
The Polish Princess with a Bachelors in Architectural Technology. From New York, this fitness chick has has transformed herself from the standard skinny catwalk model to a thick, 'bootiful', muscular madame who inspires thousands of fitness enthusiasts every day.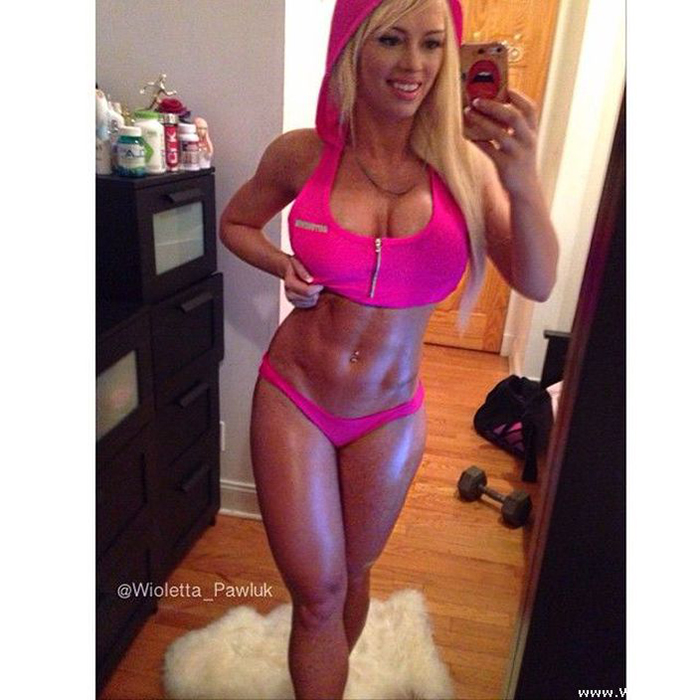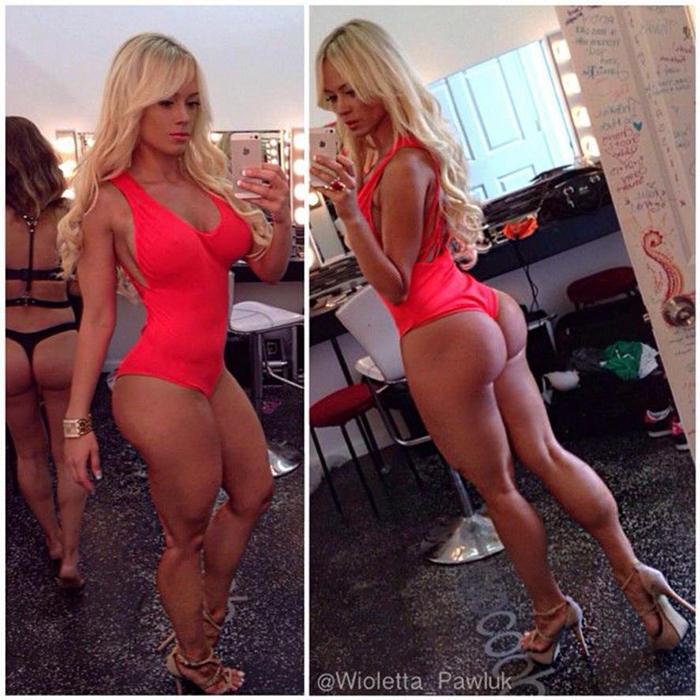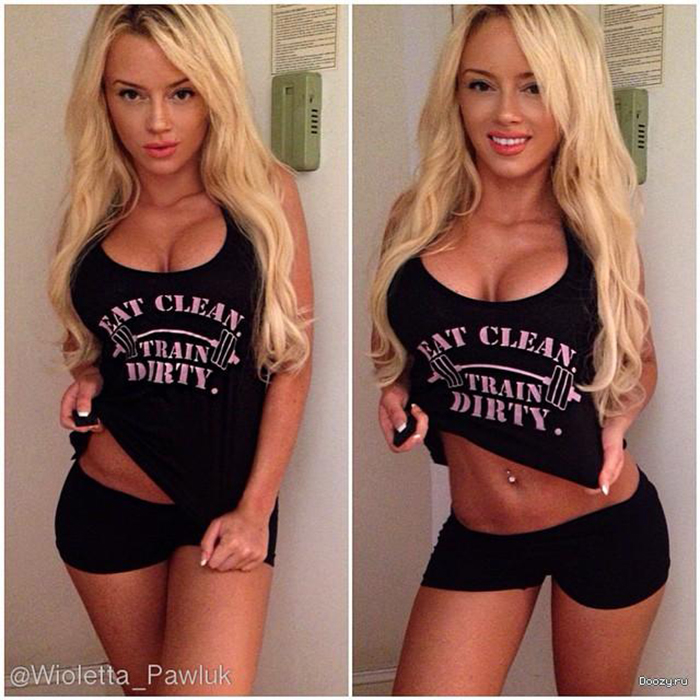 Quick Stats
Name: Wioletta Pawluk
D.O.B.: 27th November
Height: 5'7
Weight: 56kg
Bust: 34″
Waist: 26″
Hips: 37″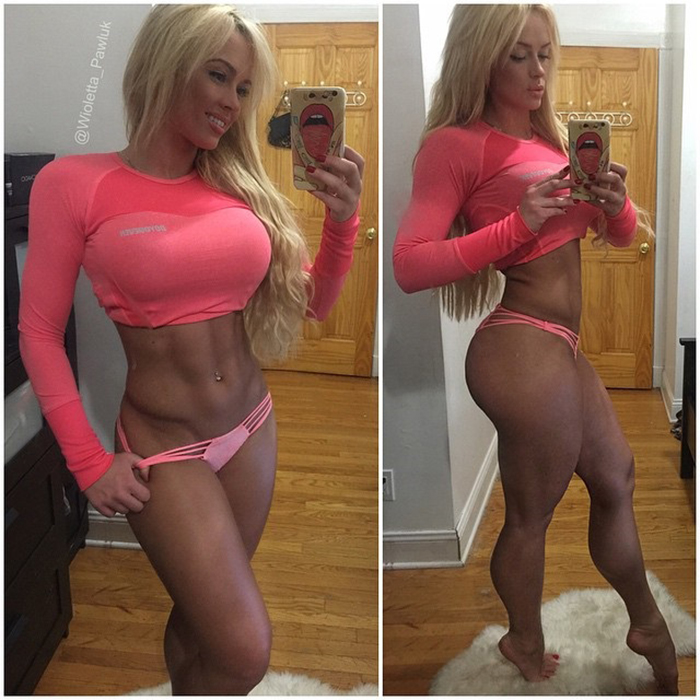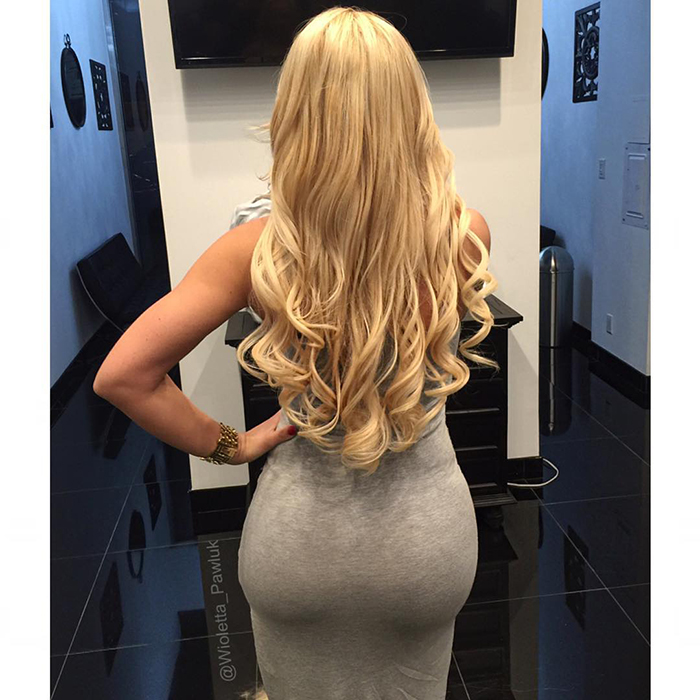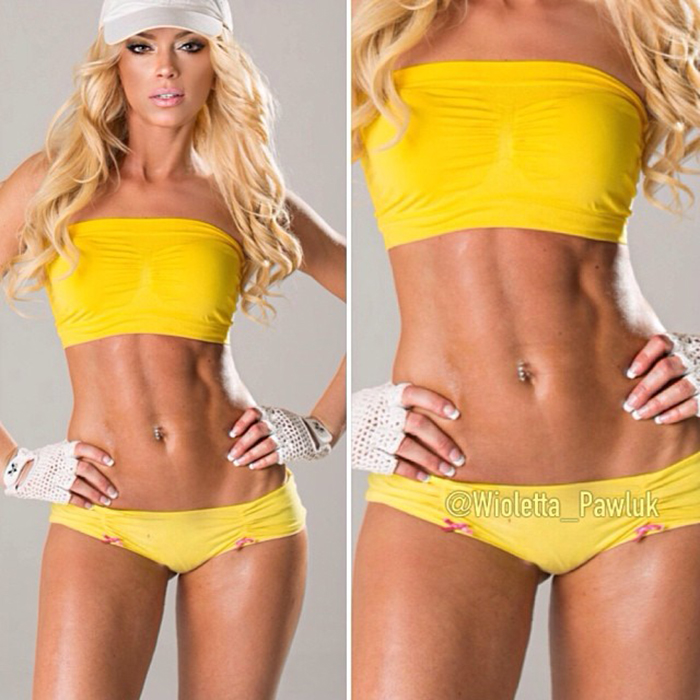 Bio
Originally from Poland, Wioletta moved to New York as an early adult and graduated college with a Bachelors in Architectural Technology. Wanting to pursue her real passion, Wioletta took a break from her studies and got into modelling. Since 2007, her figure and attitude has served her well, securing her many lucrative gigs in the industry and a collection of generous sponsorship deals.
Her biggest turn-ons are ambition, talent and hard work. On the more physical side she likes muscled sportsmen and a good sense of humor. Wioletta has also said that she still appreciates arts and architecture.
Currently Wioletta has over 111k Instagram followers that she motivates with her progress and physique.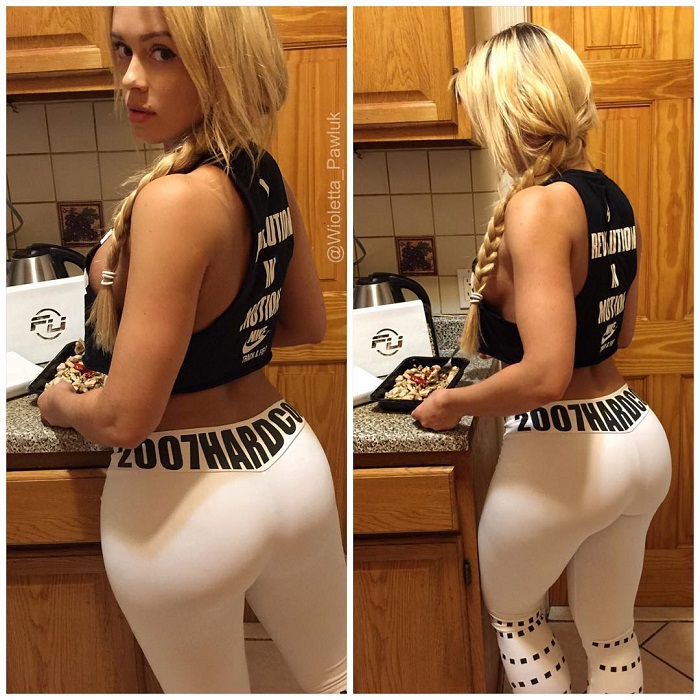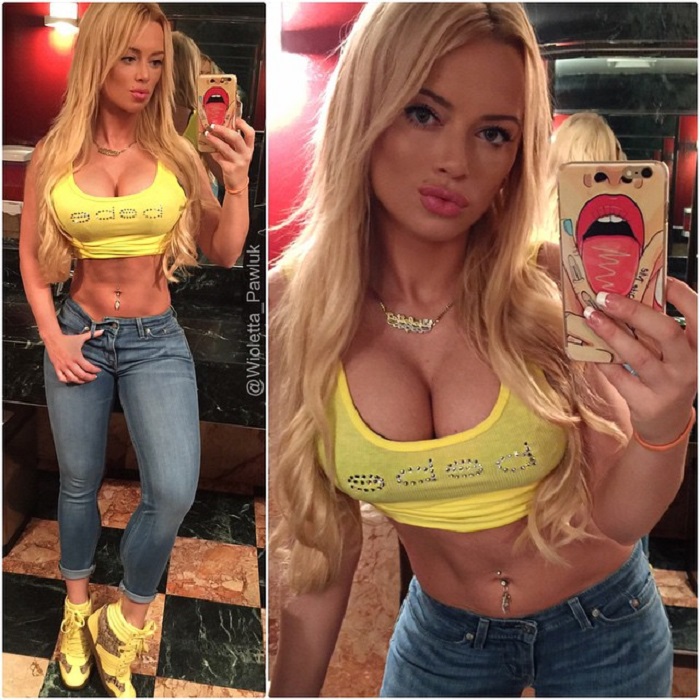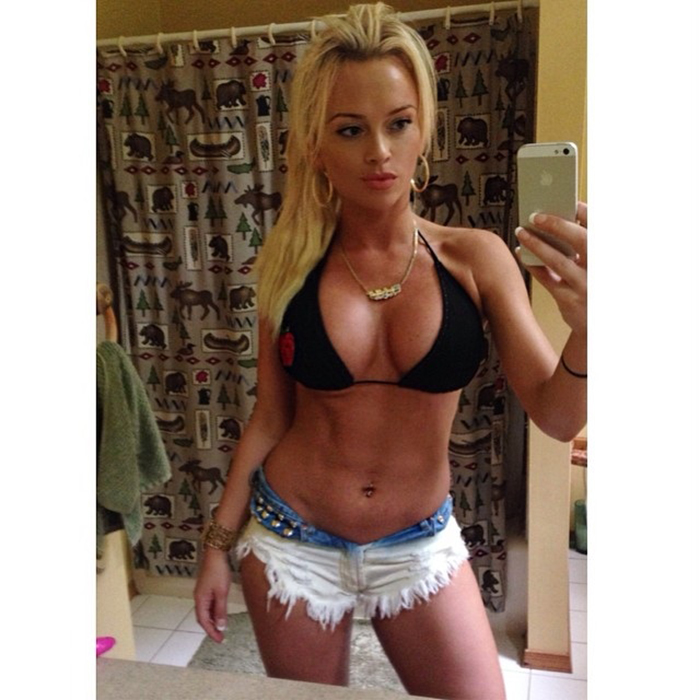 Fitness Backstory
Modelling for a while, Wioletta decided to really change up her physique around 2014. Putting in heavy focus around the legs and glutes she has now evolved into the fitness role model we have grown to love today.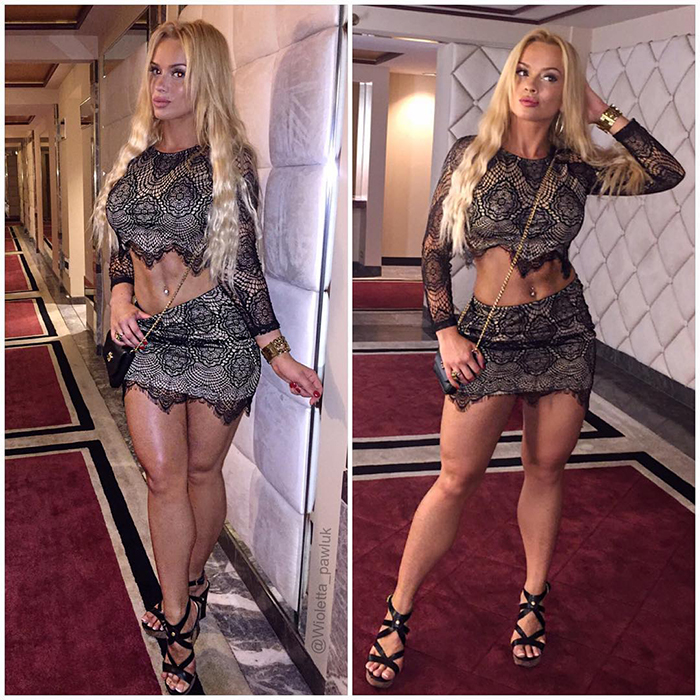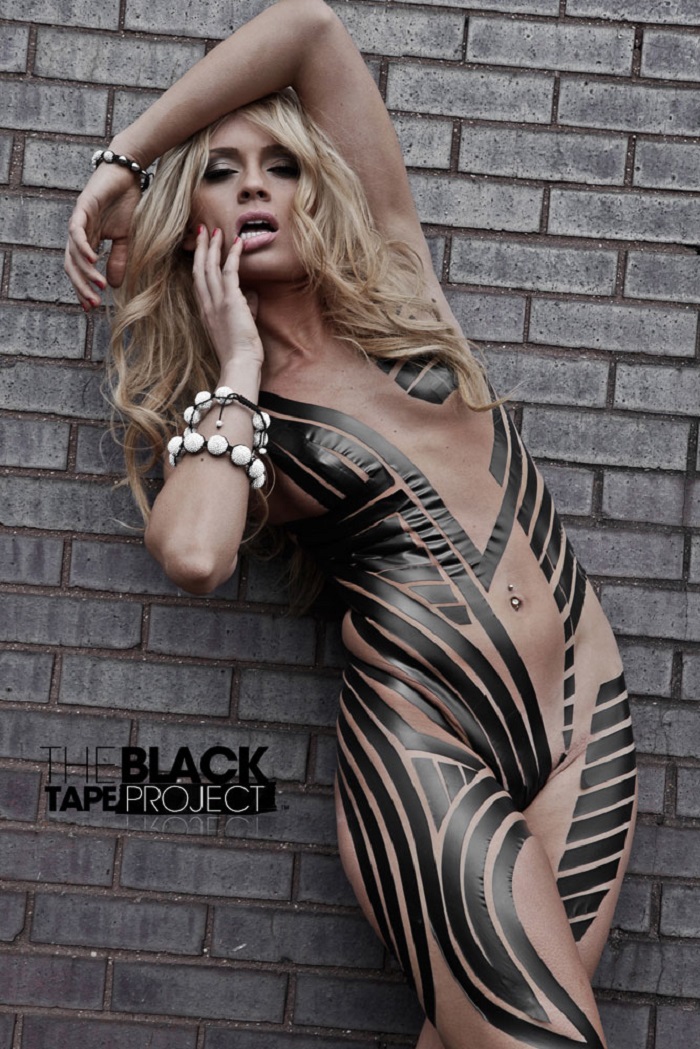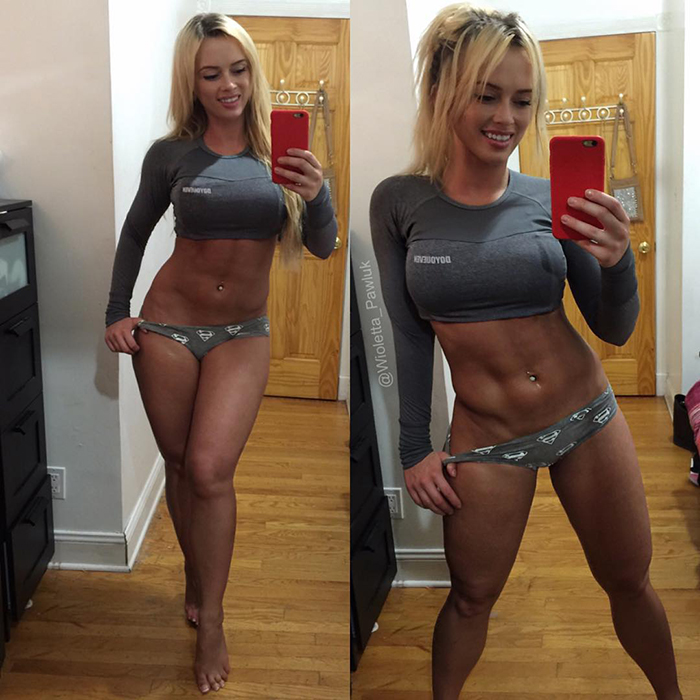 Favorite Exercises
In the gym, Wioletta favors squatting, followed by various other exercises that focus primarily on glute development.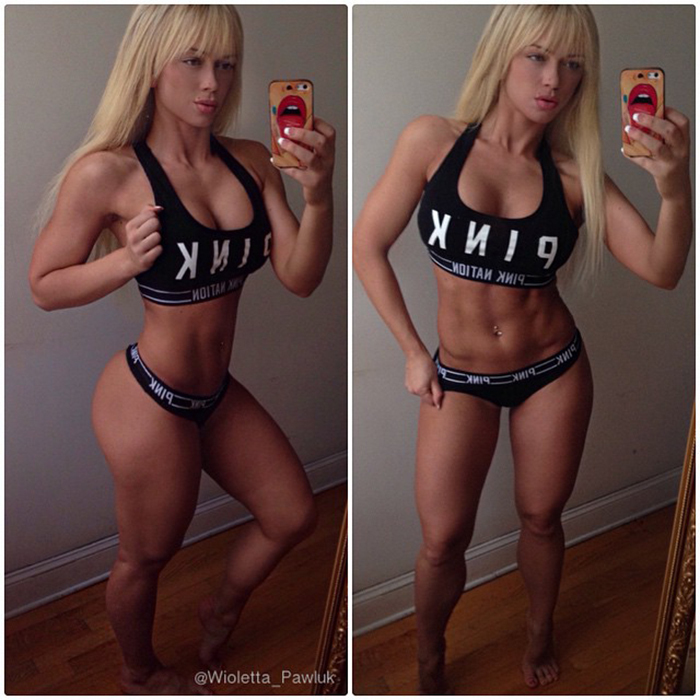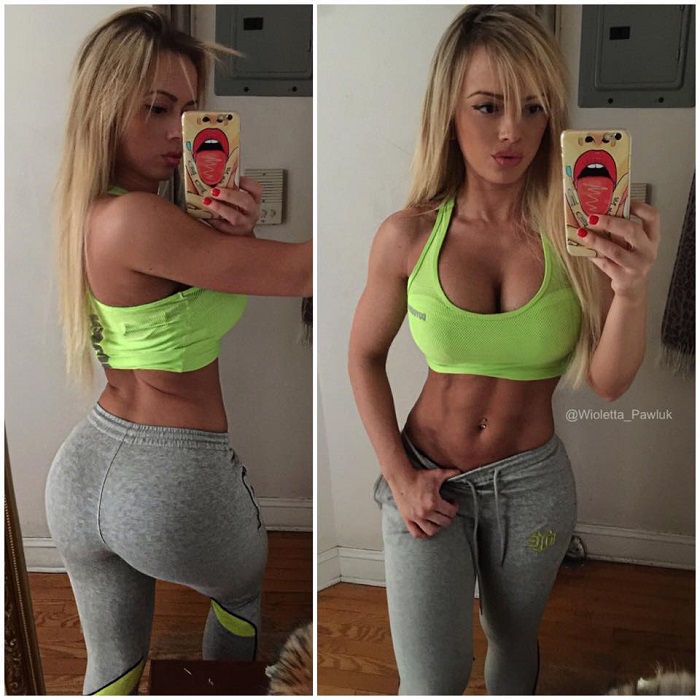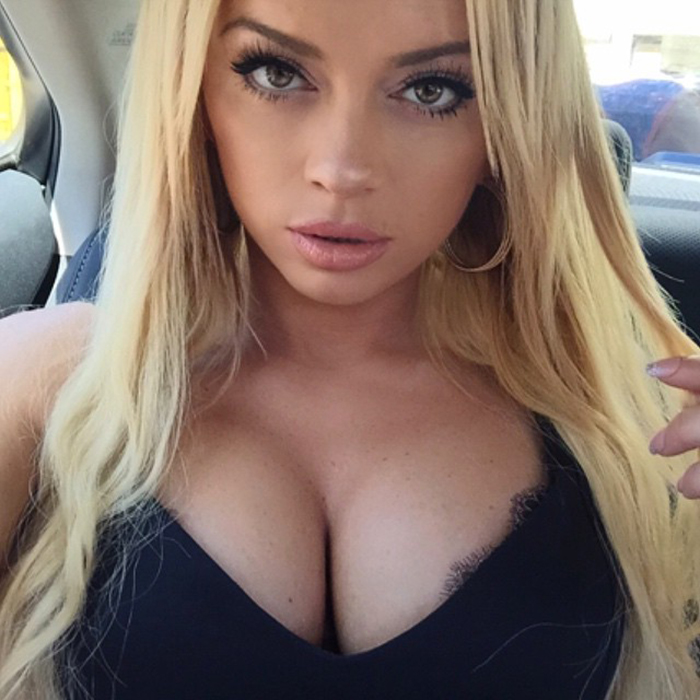 FitChief has loved watching Wioletta come onto the scene, her transformation has been truly inspiring to young women and men everywhere. We wish her all the best in the future and will be keeping an eye on her progress.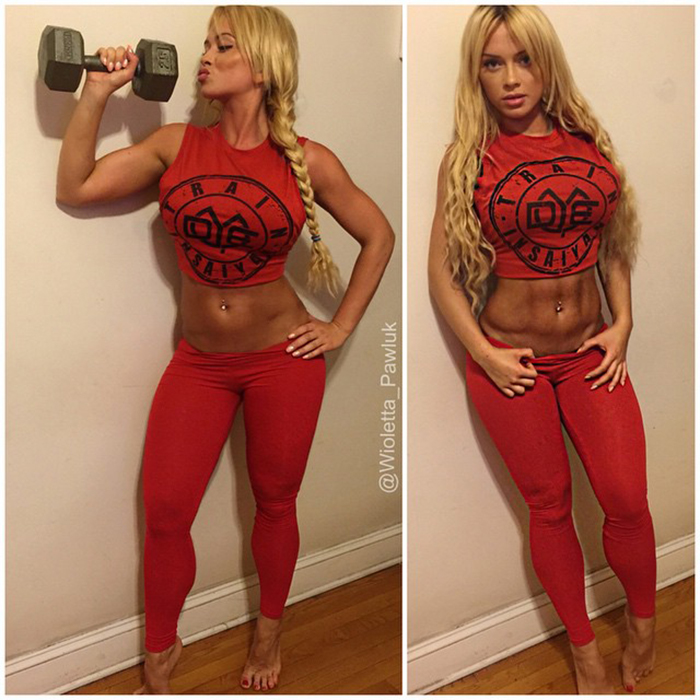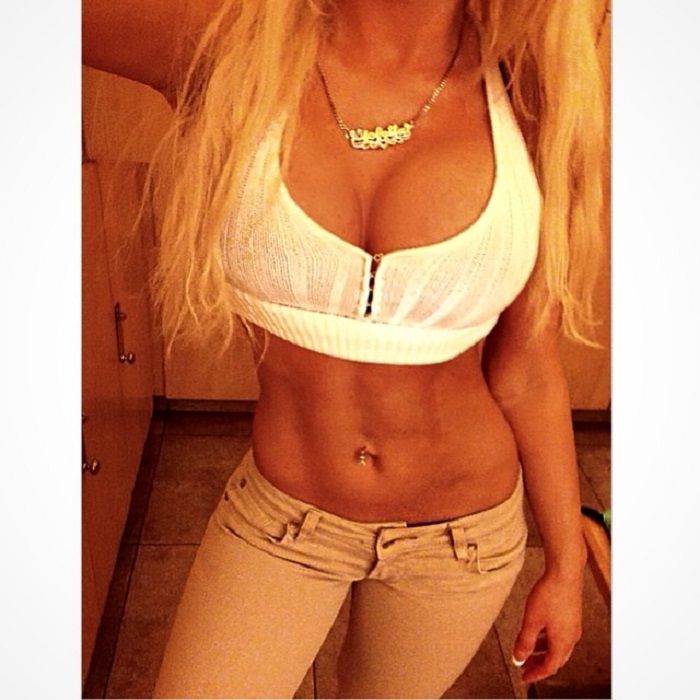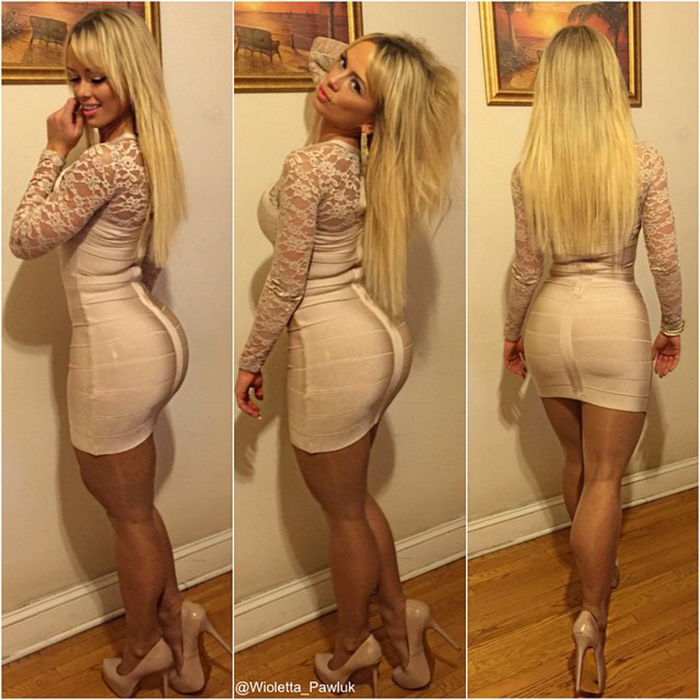 Before going any further, you really have to see the before and after shots of this woman, and her incredible full body transformation.
Before: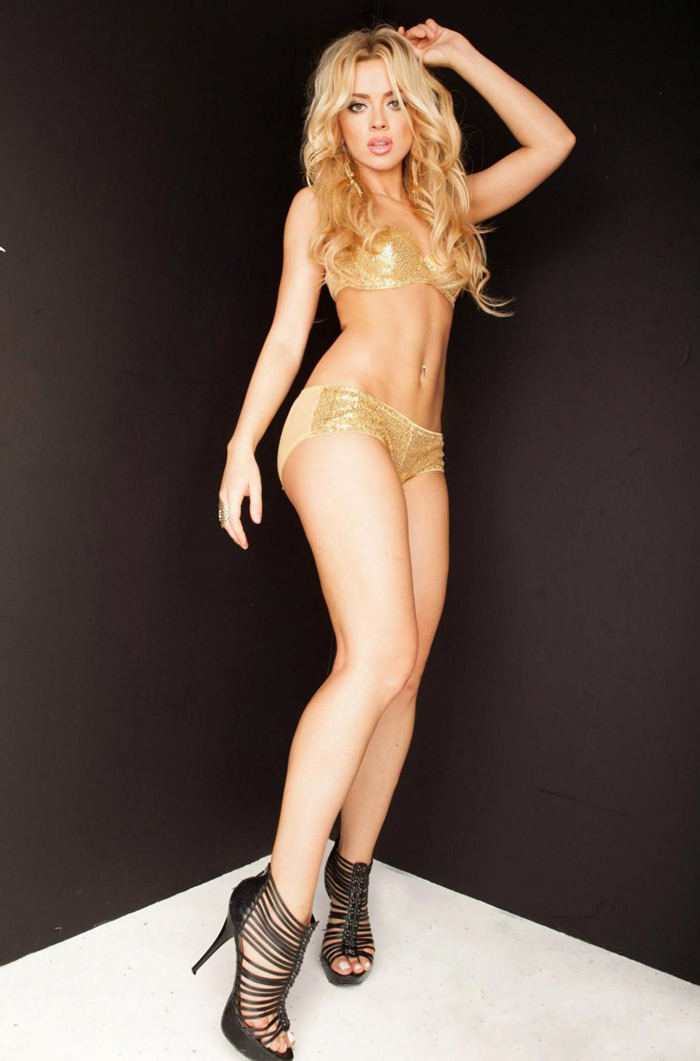 After: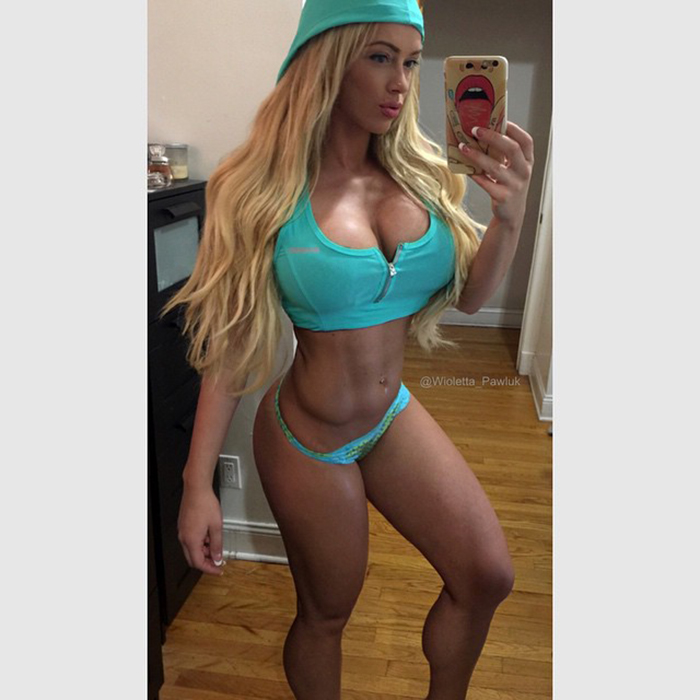 Want to see more of Wioletta? Who wouldn't! Catch all the latest pics and updates from the women herself at her social media pages linked at the bottom of this article.
As for now, enjoy these videos of the woman herself working hard in the gym:
Popular Videos:
Here's Wioletta having a serious booty workout.
More from the same workout, with a heavy focus on glutes.
And finally a short piece showing the highlights from one of Wioletta's ab routines.
Wioletta's Social Media Pages
Facebook: http://www.facebook.com/wioletta.pawluk
Twitter: http://www.twitter.com/wiolettapawluk
Instagram: http://www.instagram.com/wioletta_pawluk
Youtube: https://www.youtube.com/channel/UCPbXtPyplCZqae_61tUD0JQ
OUR #1 TESTOSTERONE BOOSTER FOR BUILDING MUSCLE
Out of all the T-Boosters we've tried – TestoFuel is by far, the most effective for making serious gains.
It has clinically proven ingredients, generous dosages and refuses to hide any of them behind proprietary blends.
See our review right here!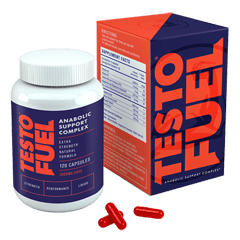 OUR #1 FAT BURNER FOR GETTING ABSOLUTELY SHREDDED